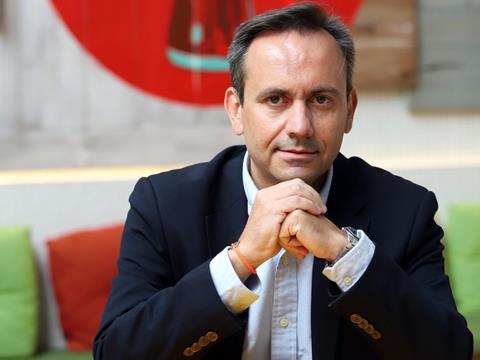 José Antonio Echeverría, Chief Customer Service and Supply Chain Officer at Coca-Cola Europacific Partners, shares his insights into leveraging supply chains from the challenging backdrop of the last couple of years.
2020 and 2021 brought about a period of prolonged supply chain disruption that saw businesses around the world face unprecedented challenges. Many of these challenges persist today, including unresolved material supply bottlenecks, regulatory changes, labour shortages, and inflationary cost pressures to name just a few.
What is clear for many businesses operating in these volatile conditions, is that leveraging supply chain as a competitive advantage will be key for mid to long-term success. Our focus on supply chain resilience means making sure our shoppers and consumers continue to be able to enjoy our great products wherever they are and however they are buying them.
Like many others, CCEP faced unprecedented supply chain challenges during the pandemic. We responded to this by adapting our model to a 'one supply chain' framework, which not only helped us address the immediate issues at hand, but also helped us future-proof our supply chain and respond more effectively to continued supply side disruption. Key imperatives to support this are our focus on enhancing digital capabilities, developing our people and delivering on our sustainability commitments.
During the pandemic, faced with protracted restrictions, some of our customer outlets were forced to close and we experienced a significant shift in demand and consumer behaviour. Having accurate and comprehensive data was critical in enabling our responsiveness. It allowed us to coordinate our shift patterns and inventory with greater flexibility, for example, to ensure we met customer demand as it changed as restrictions evolved.
We leveraged our planning capabilities, to support more accurate responses to demand signals and supplier constraints. In 2022, we will develop our Customer Service & Supply Chain Digital Labs, to showcase how we are enhancing connectivity right across our business.
However, a supply chain is only as resilient as the people operating within it. A 'people first' approach is at the heart of our business. When the pandemic hit, we immediately moved to ensure the safety and well-being of colleagues at CCEP – this was critical to ensure we could keep things moving, but more importantly, it was the right thing to do.
Supply chains of the future need to be genuinely sustainable to meet the demands of the consumer and the changing nature of how they buy their goods. We're playing our part in creating a sustainable supply chain with focused carbon neutrality initiatives and participation in the alliance for water stewardship. Our sites in Jordbro in Sweden and Vilas de Turbon in Spain now use 100% renewable electricity and last year achieved carbon neutral status.
We're also committed to ensuring at least 50% of the material we use for PET bottles will be made from recycled plastic by 2023, and we're increasing these levels further in the future. Taking our suppliers along with us on this journey is critical, as we believe that every part of the chain has its role to play.
In 2022 and beyond, businesses of all sizes will continue to feel the pressures of fluctuating macroeconomic, social and political landscapes. We must recognise that operational disruption is a feature of modern business. The pandemic has certainly taught us that it's in our power to implement forward-looking strategies to protect our colleagues and business and support our customers.