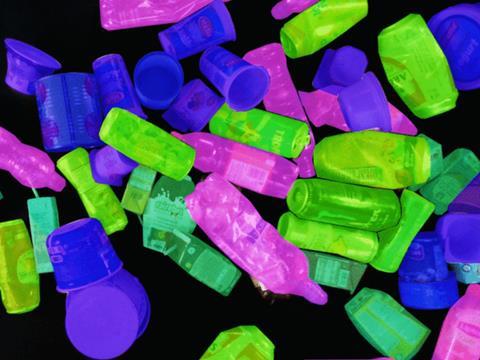 Recycleye has announced an additional $17 million in Series A funding from DCVC to enhance its AI-driven waste-picking robotics solution.
The technology – installed at the end of the recycling process – reportedly combines computer vision and robotics to scan and identify objects at 60 frames per second – said to be twice as fast as the industry standard – with each item being 'seen' by the robot at an average of 30 times throughout its journey on the conveyor belt, doubling its chance at being accurately identified before picking.
Currently thought to pick up to 33,000 items per robot over a ten-hour shift, the technology seeks to collect compositional data with which plant managers can make strategic decisions; compensate for labour shortages and increased cost in existing facilities while meeting demand for high-quality recyclates; and enhance accuracy in the picking of plastics, aluminium, paper, and cardboard, amongst other materials.
By utilising automated solutions to pick waste, Recycleye believes that it can lower the cost of sorting materials and deliver essential data for swift decision-making in material recovery facilities.
DCVC's investment is set to be used to improve the accuracy of the robot's sorting.
Rory Brien, general manager of FCC for re3, said: "At FCC, we believe in being forward-thinking, so investing in the latest waste sorting technology was an obvious choice. Recycleye Robotics is delivering the consistent purity in sorted material and reliable data that we need to run an effective facility."
"The opportunity for applying AI waste sorting technology to the global waste management sector is staggering, even when only 8% of waste is currently recycled," added Victor Dewulf, Recycleye's CEO. "With this investment, we can scale our operations to target a market which we estimate to have a SAM of $114bn globally today, but with the potential to increase by 14 times to $1.6Tr when the cost of sorting is reduced."
"We believe that waste does not exist, only materials in the wrong place," concluded Peter Hedley, CTO of Recycleye. "Our mission is to provide intelligent sorting technology that delivers dramatic financial and environmental returns to the global management of waste. This new investment will help us to further fine-tune our world-leading solutions, underpinned by the solid maintenance network our clients need to generate more output value."
Packaging Europe recently spoke to Matanya Horowitz, CEO of AMP Robotics, about the ways in which automated sorting could affect the packaging industry, and the benefits of the company's AMP Neuron AI technology.
Aditi Basu from Future Market Insights also discussed artificial intelligence that could recognise and collect waste from the ocean floor without impacting marine biodiversity.