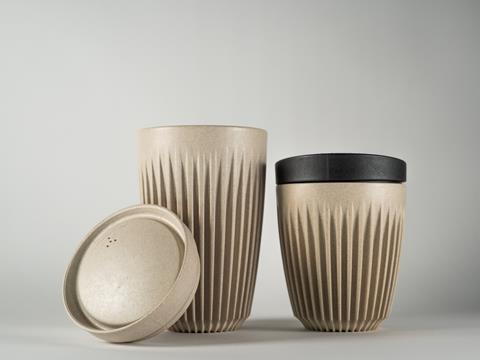 Reconomy has revealed a new food and drink container service set to reduce carbon emissions by up to 96%, cut down on landfill and litter, and deliver cost savings of around 70-85%, including lower storage and transport costs.
Every year, 10.7 billion single-use takeaway containers for food and drink are thrown away in the UK, Reconomy suggests. To combat the waste, the company has developed a range of containers for food and drink that can apparently be reused over 1,000 times.
Therefore, the packaging expects to eradicate litter, landfill, and incineration at end-of-life, instead allowing for recycling. It is thought to cut down on carbon emissions and lower transportation and storage requirements.
The solution also aims to save between 70% and 85% of costs over a three-year period when compared to single-use packaging and offer a financial incentive to pursuing sustainability.
Additionally, Reconomy has unveiled its own single-use plastic policy. This involves minimising the use of single-use plastics across its own operations and services by all colleagues, as well as collaborating with customers and suppliers to reduce unnecessary waste plastics.
Nathan Gray, head of Sustainability at Reconomy, stated: "This is a completely new service offering for Reconomy and one that will help our customers divert from single use, as well as demonstrating our own commitment to eradicating single-use plastics.
"Our aim at Reconomy has always been to lead the way in the reuse revolution, bringing our customers on board to deliver significant carbon efficiency increases across a variety of the many sectors we work with. We are excited that this initiative will help more businesses drive forward a positive environmental impact as well as achieving commercial benefits.
"In tandem with our own single use plastic policy, it is further evidence of our commitment to accelerating the transition to a more circular economy at Reconomy and through our customers and suppliers."
Earlier this year, As You Sow withdrew its shareholder proposal with the company in response to McDonald's Corporation's pledge to report on a potential transition into reusable packaging – weighing up its opportunities, risks, and impact on both the environment and single-use solutions.
This was soon followed by Uber Eats' trial for a reusable packaging system, including doorstep collection. Not only did this seek to tackle an excess in single-use takeaway packaging in the food sector, but it also hoped to optimize convenience for consumers.
A collaboration between Just Eat, PepsiCo, Heineken, Vytal, and Notpla also brought bio-based and reusable packaging to the Champions League finals, including the UEFA Women's Champions League final in Eindhoven.
If you liked this article, you might also enjoy:
The Lidl approach to packaging sustainability
How did Brazil achieve its 100% aluminium can recycling rate – and can it be replicated in the EU?
Experts have their say on the EU's Packaging and Packaging Waste Directive revisions
A deep dive into the most important packaging sustainability trends and solutions