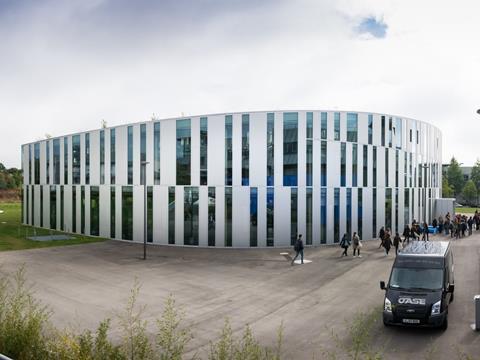 ProAmpac and Hochschule der Medien Stuttgart are teaming up to pursue the development of high-performance, curbside recyclable coated paper technologies.
The collaboration seeks to bring together Hochschule der Medien Stuttgart's experience with printing/coater assets and paper and coating technologies, and ProAmpac's range of fibre-based packaging capabilities and knowledge of material science.
Hochschule der Medien Stuttgart will be added to ProAmpac's global university collaboration material science and technology alliances alongside Polytechnique Montréal, Clemson University, the University of Manchester, the Rochester Institute of Technology, and Dr. Kit Yam from Rutgers University.
Hesam Tabatabaei, senior vice president of Global Product Development and Innovation at ProAmpac, says: "This partnership, combined with our other global material and food science university partnerships, will expand the applications of our sustainable fiber-based product portfolio by offering very high-performance recyclable paper technologies to our customers."
"We are pleased to partner with ProAmpac to advance novel paper-based sustainable packaging," adds Professor Michael Herrenbauer from the Packaging Engineering Department at Hochschule der Medien Stuttgart. "The development of sustainable materials and coatings for packaging is our research focus. It is a great honor for us to collaborate with ProAmpac in this very important field."
Earlier this year, Trinseo and RWDC Industries LLC entered an exclusive agreement to bring PHA dispersion technology to a range of markets and apply it to paper and board barrier coatings, while Siegwerk's UniNATURE Water-Oil Barrier Coating was certified for single-use paper plates.
Conversely, RyPax and CelluComp have applied a plant-based inner coating to an all-fibre bottle in the hopes of solving functional issues with paper-based bottle packaging.
If you liked this article, you might also enjoy:
The Lidl approach to packaging sustainability
How did Brazil achieve its 100% aluminium can recycling rate – and can it be replicated in the EU?
Experts have their say on the EU's Packaging and Packaging Waste Directive revisions
A deep dive into the most important packaging sustainability trends and solutions