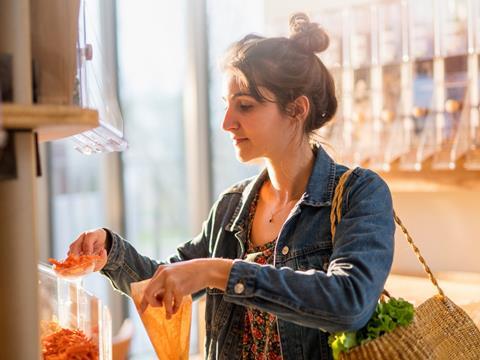 Planet Reuse and the New European Reuse Alliance (New ERA) have revealed their rEUse campaign, which aspires to implement balanced reusable packaging systems across the takeaway, beverage, and e-commerce sectors, amongst others, in response to the EU Commission's mandatory reuse targets.
Every European citizen is currently thought to generate 178kg of packaging waste every year – the equivalent of half a kilogram every day. Additionally, a small amount of the 40% of plastics and 50% of papers used for packaging in the EU is adequately recycled.
Many industry players are currently working on the rollout of reuse systems, which are expected to close material loops, lower greenhouse gas emissions, save water and resources, enable economic growth, and create over 600,000 new jobs.
The rEUse campaign involves a video highlighting the key elements required to transition into a circular economy for packaging, alongside a two-part report covering the scientific proof of reusable packaging's sustainability benefits and proposing business cases for reuse schemes in appropriate market segments that have not yet implemented them.
Additionally, four factsheets have been created to expand on the environmental and economic perks of reuse in the takeaway, beverage, e-commerce, and transport packaging sectors; and a repository of relevant scientific studies used to develop both the factsheets and the report is also provided.
If single-use packaging waste continues to build, it is feared that the necessary investments into sorting and recycling facilities will only grow. The Packaging and Packaging Waste Directive's support of reuse schemes expects to benefit SMEs, communities, and the environment by requiring stakeholders to invest in closed-loop business models for reuse containers.
The European Commission cautioned in a recent report that eighteen Member States could miss one or both of its reuse and recycling and landfilling targets. Prior to this, McDonald's Corporation announced that it would examine the benefits and drawbacks of a transition into reusable packaging in an upcoming report.
Packaging Europe also spoke to Katherine Fleet, head of Sustainability & Circularity at RECOUP, about the key points of its 'Reusability by Design' guidance. This outline aims to ensure that reusable plastic packaging is truly beneficial to the value chain.
If you liked this article, you might also enjoy:
McDonald's Director of Sustainability in Europe on the company's approach to packaging sustainability
McKinsey on whether or not on-pack sustainability claims affect consumer spending
Perspectives from industry-leading experts on the EU's Packaging and Packaging Waste Directive revisions
A deep dive into the most important packaging sustainability trends and solutions