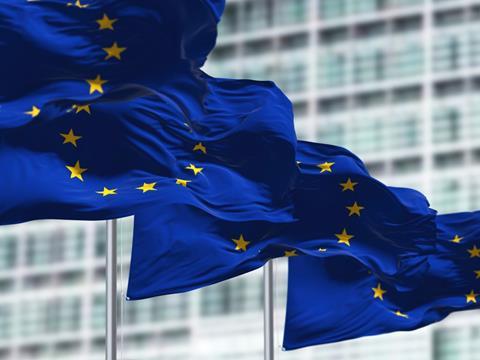 As a plenary vote on the Packaging and Packaging Waste Regulation approaches, UNESDA has joined a range of European organizations in signing a letter calling for the complementarity of reusable and single-use recyclable packaging, alongside the prevention of exceeding the European Commission's reuse targets.
The signatories clarify that, in their view, the text outlines an effective pursuit of circularity 'in a number of areas'. However, they are 'highly concerned' with Article 26 of the draft – specifically the possibility for Member States to go beyond proposed reuse targets with no justification required, which is believed to contradict the European Commission's pursuit of harmonization and threaten the EU Single Market by fostering the creation of fragmentary, nation-specific targets.
Under these circumstances, the companies foresee an 'unworkable situation' for their business operations due to differences in targets from nation to nation and an imbalanced playing field, meaning that the Regulation's own goals will be difficult to implement. The lack of an impact assessment to justify exceeding EU targets is also highlighted as a cause for concern.
The statement also criticizes the inability to opt into single-use recyclable packaging over reusables under the new rules, even if doing so would be more environmentally beneficial based on waste management or a life cycle assessment. This refers to the ITRE opinion adopted in July 2023 and the proposed Compromise Amendments.
According to the signatories, these developments 'correctly recognize' that a transition into reusable and refillable solutions will not benefit all packaging or every situation on an environmental level, and that alternative options should be made available to economic operators that can prove the improved sustainability of single-use recyclable packaging.
The adopted opinion and Compromise Amendments raise the suggestion of using a life cycle assessment, recycling rate, or collection rate as a qualification for exemption from reuse targets; the signatories emphasize that 'facilitating complementarity is of critical importance to support the achievement of our sectors' climate objectives' and underline the importance of only investing in reusable packaging formats when it is proven to be more environmentally beneficial than single-use recyclable packaging.
Therefore, the statement calls upon the Environmental Committee to reject proposals that would allow for an increase in targets under Article 26 above the levels proposed by the European Commission. It also recommends that plenary amendments are added to propose mechanisms that would help reusable and single-use recyclable packaging complement each other.
Another position paper signed by such organizations as Reloop, the Ellen MacArthur Foundation, Zero Waste Europe, and TOMRA previously called for complementary refill solutions and a clearer definition of reusable packaging in its own critique of the Packaging and Packaging Waste Regulation.
Meanwhile, a paper from Recycling Netwerk Benelux, Minderoo Foundation, and other signatories called for the improvement of Extended Producer Responsibility measures in European legislation; these changes should support waste prevention, separate collection, high-quality recycling, and reuse, the companies assert.
If you liked this article, you might also enjoy:
The L'Oréal approach to packaging sustainability
What steps is Apple taking to make its packaging more sustainable?
How did Brazil achieve its 100% aluminium can recycling rate – and can it be replicated in the EU?
Experts have their say on the EU's Packaging and Packaging Waste Directive revisions
Also, if you're interested in packaging sustainability, you will want to attend our Sustainable Packaging Summit in Amsterdam on 14-15 November. The Summit brings together leaders and pioneers from across the industry to align strategically, learn, network, and create a critical mass to accelerate change. You can learn more by clicking here, and you can buy a ticket to attend here.