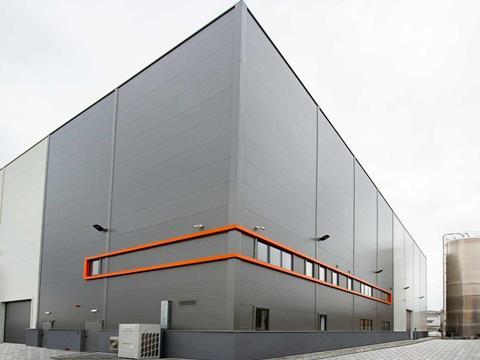 Production has begun at a PET recycling plant opened in Romania by the ALPLA Group, Ecohelp, and United Polymer Trading, with the first extrusion line for the production of rPET granulate from PET flakes entering operation.
PET Recycling Team Targu Mures, the collective name given to the joint venture partners, maintains its claim that the plant produces around 18,000 tonnes of recycled material a year from household waste and that it will produce food-grade rPET to the southeast European market in the hopes of promoting a circular economy.
Ecohelp supplies recycled PET flakes, sourced from PET bottles in household waste streams, to the plant. There it is converted into food-grade rPET granulate, which is then used as the starting material for new preforms and bottles.
Collectively, PET Recycling Team Targu Mures has invested around €7.5 million into the construction and equipping of the plant on a site adjacent to the existing Ecohelp site in Târgu Mureș, Romania, and the plant's opening has already created 20 new jobs. Now the companies have identified expansion potential with enough space for a second extrusion line, which is expected to double the plant's capacity.
"The growing importance of local recycling processes calls for increased commitment in the region," says Georg Lässer, director of Business Development, Procurement and Sales Recycling at ALPLA. "Together with our partners, we combine strengths, increase the processing quality of the recycled PET material and ensure the long-term supply of the southeast European market."
"The collaboration is a great example of how to improve local recycling and ensure sustainable economic development," adds Mihail Moloiu, general manager at PET Recycling Team Targu Mures. "We are filling a gap in the market for high-quality recycled material in Romania and neighbouring countries."
The plant's official opening ceremony is scheduled for 4th May 2023.
Plastipak previously announced the opening of its own recycling facility in Toledo, Spain; it seeks to convert PET flake into food-grade rPET pellets for direct use in preforms, bottles, and containers.
Meanwhile, PureCycle Technologies is set to build its first European recycling facility for polypropylene – anticipating a yearly capacity of 59,000 metric tons – at the Port of Antwerp-Bruges' NextGen District.