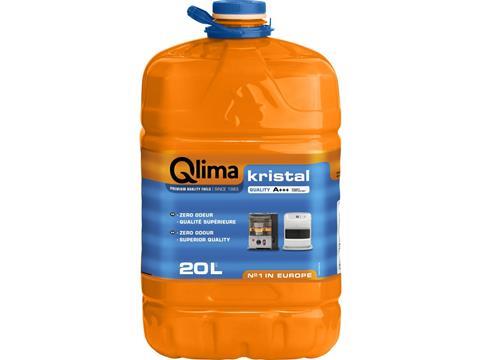 Plastipak and PVG Liquids have developed a 375g preform for a lightweight, 20-litre stackable container – expected to reduce PET usage by 500 tons in the next five years and eliminate around 200 tons of CO2 emissions annually.
The solution is designed to require 'significantly less' PET per container and cut down on PET consumption compared to its original 500g preform. It has already been created using 10% recycled PET, and its 375-gram weight is lower than the industry standard of 480g and Plastipak's previous lightweight solution of 390g.
Produced at Plastipak's plant in Verbania, Italy – which handles the entire production process to prevent excess emissions in transit – the container is manufactured with a low-crystallinity resin and the new preform. The company believes that its geometric design 'makes the preform a strong candidate for post-consumer resin', including Plastipak's own PPKNatura, developed using Lanzatech's Carbon Capture and Transformation technology.
While it was originally designed to create containers for combustible fluids, the preform is now applicable across various industries. For instance, it can be used in industrial kitchens to store products like olive oil, as it is made from food-grade PET and features a 63mm neck finish.
Plastipak states that it is 'willing and able' to meet the requirements of clients looking for similar lightweighting solutions to reduce their own environmental impact.
After conducting its storage, stability, and transportation tests and trials, PVG Liquids has enabled the successful validation of the stackable container across the supply chain. It is now set to be used on the European market.
"At Plastipak, sustainability is at the heart of everything we do," said Filip Petrovic, business development manager for Plastipak Europe. "Our research and development team has been tirelessly searching for effective solutions to reduce our carbon footprint along every step of the supply chain.
"Creating light-weight solutions that require fewer raw materials and carbon emissions to produce is just one of the many ways we safeguard the planet for future generations."
"At PVG, we have been working since 2006 on the improvement of packaging, searching the best way to use the least material possible," added Kristin Gehre, CEO of PVG Liquids. "Changing to PET was a huge step in 2008 when I was leading the project.
"Since then, we've brought improvement after improvement to our market. Thanks to the partnership with Plastipak, we've been able to reduce the environmental impact of our packaging in a substantial way."
Late last year, Plastipak opened its new recycling facility in Toledo, Spain. It converts PET flake into food-grade recycled PET pellets for direct use in new preforms, bottles, and containers.
In other news, Cabka previously unveiled its Pallet Box 2.0, a plastic load carrier with a 1,400-litre volume designed for improved handling and increased durability in automated storage and high-volume logistics.
If you liked this article, you might also enjoy:
The L'Oréal approach to packaging sustainability
What steps is Apple taking to make its packaging more sustainable?
How did Brazil achieve its 100% aluminium can recycling rate – and can it be replicated in the EU?
Experts have their say on the EU's Packaging and Packaging Waste Directive revisions
Also, if you're interested in packaging sustainability, you will want to attend our Sustainable Packaging Summit in Amsterdam on 14-15 November. The Summit brings together leaders and pioneers from across the industry to align strategically, learn, network, and create a critical mass to accelerate change. You can learn more by clicking here, and you can buy a ticket to attend here.