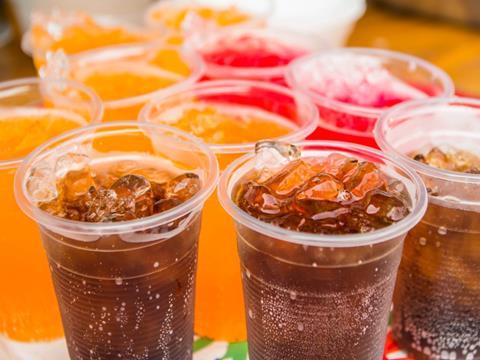 Independent packaging group Koninklijke Paardekooper has acquired a stake in CircularPET, producers of circular soft cup systems for public events, to ensure the recycling of plastic at events in response to the European Commission's Single Use Plastic Directive (SUPD).
After 1st January 2024, gatherings such as festivals in the Netherlands will be forbidden from distributing disposable cups and plastic meal containers without a sufficient recycling system in place. Paardekooper's soft cups, allegedly made from 100% (r)PET, will therefore go through CircularPET's circular collection system in adherence with SUPD regulations.
Supposedly, the recycling process will be overseen by a professional team at the site of the event, who will monitor the number of cups recycled and report it back to the organiser. CircularPET will then process these results and present them in the form of a certificate.
Paardekooper hopes that the collaboration will increase its turnover and market share within the Food Services sector.
"As an organisation, we have the ambition to set the world of packaging in motion and offer our customers more sustainable alternatives," says Lyanne Paardekooper, CMO of Koninklijke Paardekooper Group. "We have recently been working closely with CircularPET, for example for the Nijmegen Four Day Marches, one of the biggest events in the Netherlands.
"By joining forces, we can offer the event sector an effective circular solution. Only by working together can we reduce the problem of litter."
"Implementing this system is not easy, because you have to get the whole chain closed," adds Tjeerd Bijnsdorp, a founder of CircularPET. "You need know how and effective logistics. CircularPET has specialised in this in recent years.
"In order to meet the expected demand, we need to expand our organisation considerably. With Paardekooper's accession, we can take a big step forward in further professionalising our organisation and perfecting our system. We are looking forward to a successful partnership."
Earlier this year, a report by Eunomia for Zero Waste Europe discussed the current state of PET circularity in Europe. It identifies the SUPD's 77% collection target for drinks bottles by 2025, amongst other goals, as a driving force behind improving outcomes.
The European Plastics Converters (EuPC) previously warned that the SUPD had not been implemented by every Member State of the EU, which it feared would cause fragmentation and undermine the value of the single market.