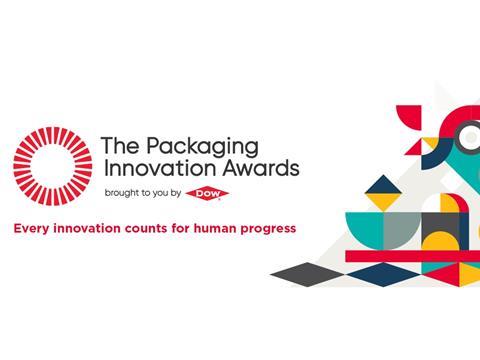 The 35th edition of Dow's Packaging Innovation Awards (PIA) will adopt a new biennial format and hold its awards ceremony in Tokyo – marking the first time it will take place in the Asia-Pacific region.
The awards are intended to celebrate creativity and technological developments that seek to overcome challenges and roadblocks across the packaging value chain. Over 180 submissions were submitted from 30 countries for the 2022 edition, with 28 receiving awards.
This year, a biennial format will extend the submission period – a change hoped to allow more time for participants to work with their partners and strengthen their submissions. It is hoped that, as a result, a greater number of industry players will be able to enter the competition and further packaging innovations will be developed.
The submission period is currently open and will close on 8th March 2024 at 23:59 UTC. Finalists will be notified on 28th August 2024 and the awards ceremony will take place in Japan in October 2024.
Entry is free and the products do not need to contain Dow materials, but they must have been on the market for over six months by the final submission date.
"Through the Packaging Innovation Award, we celebrate the best in packaging that meets protection, convenience and performance needs as well as being designed for sustainability," explained Karen S. Carter, president of Dow Packaging & Specialty Plastics. "We continue to be inspired by the level of creativity and problem-solving each award uncovers, and we are looking forward to what this next edition brings."
David Luttenberger, the 2023 PIA Jury Chairperson and global packaging director for Mintel Group, added: "Given Asia-Pacific's well-established role as the manufacturing hub of the world, there is no better time or place to shine a spotlight on and underscore the importance of packaging innovation and the impact on our lives today.
"With the enhanced biennial format and more multiple engagement points for participants, I look forward to seeing even more aspiring innovators rise to the mounting challenges faced by the packaging industry amidst ever-growing consumerism globally."
Amongst the seven winners of the Label Industry Global Awards announced at Labelexpo 2023 were UPM Raflatac for its label made of 'ocean-bound' plastic, CARTES and its automated digital embellishment line, and LINTEC for its polyester-based adhesive.
Pentawards has also unveiled the shortlisted entries for its 2023 competition, which features a new category for collaborative design.
If you liked this article, you might also enjoy:
The L'Oréal approach to packaging sustainability
What steps is Apple taking to make its packaging more sustainable?
How did Brazil achieve its 100% aluminium can recycling rate – and can it be replicated in the EU?
Experts have their say on the EU's Packaging and Packaging Waste Directive revisions