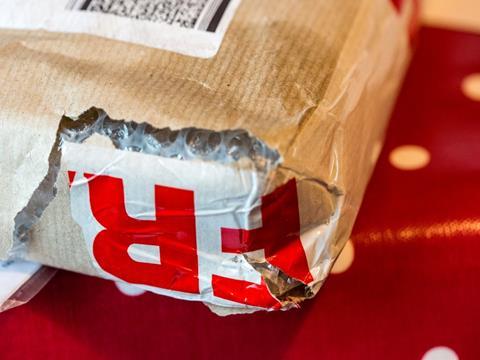 According to research by DS Smith, 41% of people expect to receive up to six faulty or damaged items following the Black Friday and Cyber Monday sales, representing around 21 million items and a total cost of at least £739 million.
Based on a OnePoll survey of 2,000 UK adults, 69% of consumers say they have previously received faulty or damaged items after ordering online, often as a result of poor packaging. The most common items to arrive damaged or broken are apparently household items, clothes, appliances, and entertainment items like DVDs.
DS Smith calls this 'Black Friday Frustration', with almost half of consumers saying that the most frustrating consequence of receiving a delivery is products arriving broken or damaged.
According to DS Smith, the negative consumer experience extends to other aspects of packaging: 24% of consumers expressed frustration when goods arrived with unnecessary packaging, while 20% feel frustrated when packaging is bigger than needed.
In terms of returning items, consumers reported that they did not consider items that cost less than £22 worth the effort of sending back. DS Smith says that this leads to waste building up in people's houses, as well as a waste of resources.
Additionally, 41% of consumers reportedly said they would be reluctant to shop with a brand again if they receive broken goods.
Stefano Rossi, CEO at DS Smith, comments: "This eye-opening research shows that consumers are fed up with being delivered damaged goods.
"Luckily, there is a solution; one of the most effective ways to ensure goods arrive safely is to use the right packaging."
DS Smith says that its DISCS (Drop, Impact, Shock, Crush, Shake) technology replicates the real-world product journey when testing packaging to ensure it is fit for purpose and help to avoid excess packaging while also keeping products safe. Some retailers reportedly request drop testing from five different angles, which could translate into around 18 different drop tests overall.
Rossi adds: "Packaging that keeps the product safe, deliver a great unboxing experience and have a small environmental footprint. Reducing preventable returns, exchanges and related carbon emissions benefits consumers, retailers and our planet."