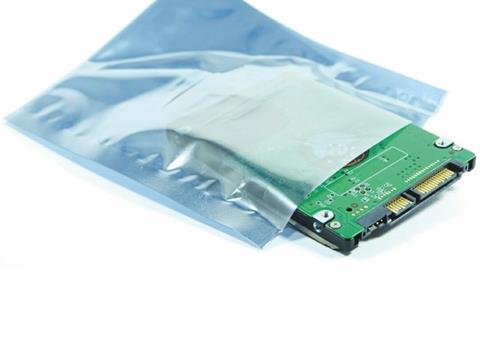 OCSiAl has introduced a new line of graphene nanotube dispersions for thin transparent or coloured conductive films and packaging, offering water-based dispersions with low solid content.
According to the company, the new solution meets customers' requirements for low solid content formulations and high-quality fine dispersions of nanomaterial. OCSiAl adds that the new line includes nanotube water-based dispersion stabilised by anionic surfactants.
Applications include ultra-thin coatings, such as UV coatings, apparently with no changes in processing and retained level of rheology. In addition, the dispersions are suitable for applications where polymer-based systems are used, including acrylic, nitrile, and PU, such as anti-static UV coatings and coatings on PET, binders, and primers.
OCSiAl says that the expansion of the graphene nanotube-based dispersion product line was specifically developed to target new markets for nanotube use.
Ekaterina Gorbunova, development and support leader for elastomers and vice president at OCSiAl Group, explains: "We've noticed that the packaging and film industries prefer to use dispersions with 0.2–0.4% content of graphene nanotubes.
"The recently developed products have an extremely fine quality of nanotube dispersion and are easier to handle in specific applications, especially with low solid content.
"It allows manufacturers to produce thin coatings that are stable over time with minimal impact on the color or transparency of the final products."
The company adds that a BA dispersion is under development, alongside plans to scale-up productions of these new dispersions to optimise logistical costs and offer a stable local supply chain. New graphene nanotube dispersion production will be established in regions with the highest market demand, including Asia, Europe, and the US.
OSCiAl's existing TUBALL range allows nanotubes to be introduced into the body of a material or into a coating that is then applied to the surface of a material.
Allegedly the first graphene nanotubes available for commercial application in the packaging industry, these solutions – one of which was named the most innovative raw material for composite applications by JEC Group in 2017 – offer enhanced strength, excellent conductivity, and ultra-low additive loading. OCSiAl has previously stated that 0.01% of TUBALL nanotubes allowed an undisclosed European manufacturer to obtain transparent PE film with permanent and uniform anti-static properties.