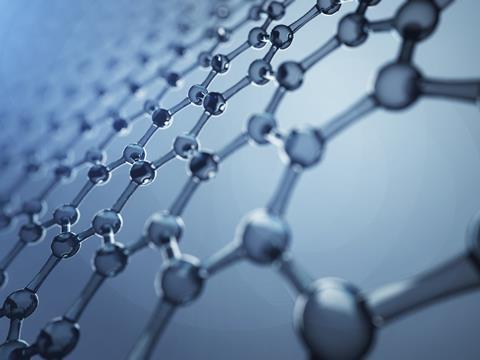 Gerdau Graphene, the nanotechnology company pioneering advanced graphene-enhanced materials for industrial applications, has announced that Packseven, one of Brazil's largest flexible film makers, has commercialized the world's first graphene-enhanced stretch film, according to a report from Terrance Barkan of the Graphene Council.
The new ultra-thin film, developed using Gerdau Graphene's specialized graphene additive technology, is significantly thinner and more durable: initial testing revealed that the new films could pack 120% more material without breaking compared with comparable flexible films. More durable stretch films reduce consumption of the material per pallet and increase safety in packing and loading.
"Integrating graphene into our stretch film enhances its known properties, such as increasing its resistance to sharp objects that could pierce it. On top of that, it's more efficient – you use less of it when stretching, which means a big jump in cargo safety," said Kléber Ávila, CEO of Packseven. "Our goal is to provide a more durable film to the market and we think this will set a new bar for quality, delivering numerous benefits to transportation, storage, and all sorts of packaging needs."
"The addition of graphene to polyethylene plastic films has shown gains in material resistance, making it possible to significantly reduce the thickness of the film. The addition of graphene thus allows for a performance gain combined with a more sustainable material due to the reduction of virgin plastic and/or the increase of recycled plastic in the composition of the final product," said Flavia Zangrandi, head of product development at Gerdau Graphene. "Our company's mission is to harness the power of graphene for industrial applications and our partnership with Packseven will deliver the next-generation of high-performance, low-weight films to the market."
Graphene, considered the strongest material on Earth, could have several applications in smart packaging applications due to its strength, barrier properties and conductivity. It is composed of an atomic monolayer of carbon atoms arranged hexagonally in a honeycomb-like structure. It was first isolated in 2004 and exhibits extraordinary chemical, physical, electrical, thermal, and mechanical properties. Graphene can be blended with plastics, lending its incredible strength to the polymer matrix, and making the blended plastic material much stronger. It increases barrier properties against liquids and gasses, oxidation and UV light, making it an effective active packaging component.
This article was created in collaboration with AIPIA (the Active and Intelligent Packaging Industry Association). For a full update on active and intelligent packaging, come along to the AIPIA World Congress (co-organized by Packaging Europe) in Amsterdam on 14-15 November. The only smart packaging event covering the entire technology spectrum, the World Congress is a meeting place for the global active and intelligent packaging industry where brand owners, innovators, and other stakeholders can network and see and discuss the latest trends and innovations. Register to attend here.