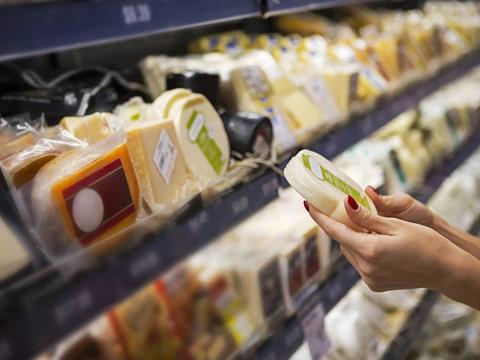 AdvanSix has developed a new nylon claiming to use 100% recycled content and now hopes to provide a comparable material performance to virgin nylon while cutting down on carbon emissions.
Both the Capran BOPA Films and Aegis Resins are said to contain post-industrial recycled content, although the latter also incorporates post-consumer recycled grade, the company explains. These materials, said to be 100% recycled, produce nylon 6 products that apparently offer the same processability, formability, and durability as virgin nylon.
As such, the resultant products are expected to meet customer needs and replicate the physical and mechanical properties of their conventional nylon counterparts without requiring trade-offs with alternative recycled sources.
AdvanSix also claims that no re-qualifications are needed for the new nylon to lower customers' carbon footprints. It has reportedly been certified by a third-party organisation for recycled content using a mass balance and allocation approach and is said to meet food-contact regulations.
"There is a growing demand among plastic and film manufacturers for a reliable, cost-effective supply of 100% recycled materials," said Kori Anderson, vice president and GM, Nylon Solutions at AdvanSix. "We are pleased to bring products to the market with the potential to help customers reduce carbon footprint, lessen the impact on landfills, and provide a drop-in solution to support a wide variety of end markets and applications that touch people's lives in a more sustainable way."
According to a previous report from PreScouter, Nurel offers the only nylon 6 yarn made entirely from pre-consumer waste, currently utilised in product manufacturing.
Kao Corporation's film-to-film recycling technology aims to recycle used refill packs into new packaging for its Attack ZERO liquid laundry detergent. A compatabilising agent used in the mixing and dispersal process for the multi-layers of polyethylene, PET, nylon, and other materials is said to prevent the formation of holes.
On the other hand, a new mono-PE air capsule developed by Dow and Procter & Gamble China aims to offer high gas barrier performance and phase out the conventional use of protective nylon in e-commerce packaging.
If you liked this article, you might also enjoy:
McDonald's Director of Sustainability in Europe on the company's approach to packaging sustainability
McKinsey on whether or not on-pack sustainability claims affect consumer spending
Perspectives from industry-leading experts on the EU's Packaging and Packaging Waste Directive revisions
A deep dive into the most important packaging sustainability trends and solutions