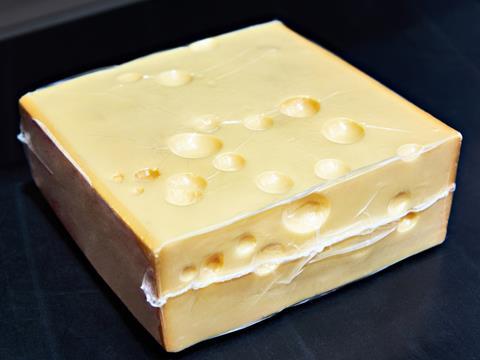 Ascend Performance Materials has revealed its HiDura LUX amorphous nylon for packaging films, which reportedly offers high oxygen and moisture barrier properties as well as safe contact with edible products.
HiDura LUX is designed to serve as a specialty modifier and blend with other polyamides to enhance thermoforming, orientation for improved shrink performance, optical properties like high gloss and low haze, and organoleptic performance and oxygen barrier.
Therefore, it is said to be ideal for shrink film in protein packaging, thermoforming films, and barrier layers for fibreboard packaging. Accompanied by international food contact approvals, these end-use applications are set to extend product shelf life and prevent food from spoiling.
"There is growing demand for higher-performing packaging films in the greater Chinese market to reduce the amount of food goods that never make it to consumers due to spoilage or damage," says Terry Yuan, Ascend's Asia commercial director for engineered plastics. "Our packaging films portfolio brings new, high-performance films that minimise food waste and product damage across the supply chain."
HiDura LUX was unveiled at ProPak China 2023 alongside the HiDura PTR puncture and tear-resistant nylon copolymers for films.
In a related development, AdvanSix's new nylon is said to utilise 100% recycled content with the expectation of lowering carbon emissions and offering the same material performance as virgin nylon.
Berry Global is packaging insulation and glass and stone wool in insulation compression film containing up to 30% post-consumer recycled material, while Klöckner Pentaplast and Dow's multilayered vacuum film for fresh food applications has recently been certified as fully recyclable.
If you liked this article, you might also enjoy:
McDonald's Director of Sustainability in Europe on the company's approach to packaging sustainability
McKinsey on whether or not on-pack sustainability claims affect consumer spending
Perspectives from industry-leading experts on the EU's Packaging and Packaging Waste Directive revisions
A deep dive into the most important packaging sustainability trends and solutions