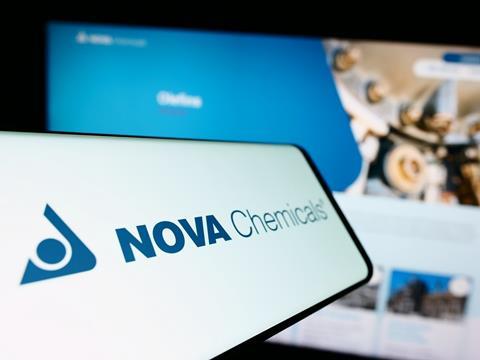 NOVA Chemicals Corporation has founded NOVA Circular Solutions – a new line of business working towards lower-emission, recycled solutions and home to the company's SYNDIGO-brand recycled polyethylene.
Headed by recycling director Alan Schrob, who brings nearly thirty years of experience in plastics, manufacturing, health, safety, and the environment to the table, NOVA Circular Solutions is set to combine the knowledge of various experts in plastics development, recycling technology, additive science, packaging design, and regulatory compliance.
SYNDIGO rPE is designed to enable converters and brands to meet their carbon reduction and recycled content goals as well as set new industry standards in the transition towards a circular economy for plastics. It also expects to meet growing demand for recycled products, specifically in North America.
Of the SYNDIGO-branded products currently available on the market, the EX-PCR-WR3 resin is mechanically recycled from polyethylene agricultural film. NOVA Chemicals states that the material is therefore an optimal choice for e-commerce packaging, can liners, carry-out bags, protective packaging, and shrink.
The EX-PCR-NC4 resin, meanwhile, is made using recycled PE stretch film from back-of-store distribution centres and front-of-store consumer drop-off; this material is apparently ideal for stretch wrap, collation shrink, and industrial films, amongst other applications.
Furthermore, EX-PCR-HD5 resin is sourced from HDPE milk jugs and is set to be utilised in flexible packaging, heavy-duty sacks, and small-part blow moulding.
"Plastic products play a critical role in our daily lives, and industry and consumers are placing higher value on products that contribute to the circular economy," said John Thayer, NOVA Chemicals senior vice president of sales and marketing. "They want products that can be recycled, reused, and reimagined.
"Today's announcement underscores NOVA's commitment to be a leader in sustainable polyethylene production. We are investing time, resources, and world-class technical knowledge into this new line of business and the SYNDIGO brand."
"Converters and brand owners are incorporating more recycled materials into their packaging and products to meet their sustainability goals and the demands of consumers," added Greg DeKunder, vice president of Polyethylene Marketing & Circular Polymers at NOVA Chemicals. "These important steps support our customers and drive towards a plastic circular economy, helping to protect the planet for future generations.
"At NOVA Chemicals, we are excited to leverage our technical knowledge, unmatched customer experience, and relationships throughout the value chain to drive recycled content adoption and demonstrate that plastics circularity is truly achievable."
NOVA Chemicals was a finalist in the pre-commercialised section of the 'Recyclable Packaging' category at the Sustainability Awards 2022 for its mono-PE, recyclable oxygen barrier solution – expected to replace EVOH-based coex barrier films.
Additionally, TotalEnergies and Ecolab have collaborated in the launch of plastic packaging incorporating recycled material for heavy-use purposes, particularly in the personal care sector; and Tesco is working alongside Keep Sea Blue to produce food packaging made of at least 30% plastic collected and recycled from areas within 10km of the Mediterranean Sea.