The next of our pre-commercialized innovation Sustainability Awards finalists is NOVA Chemicals, with its mono-material oxygen barrier packaging material which has been shortlisted in the 'Recyclable Packaging' category.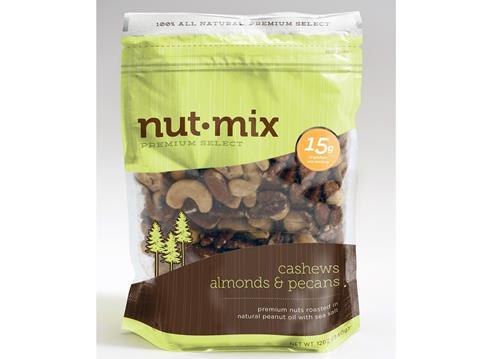 You're a finalist in the Sustainability Awards 2022. Congratulations! To start off, could you summarize your entry, in less than 50 words?
NOVA Chemicals' polyethylene (PE) mono-material solution replaces EVOH-based coex barrier films, delivering a cleaner product for post-life PE recycling, helping to drive a plastics circular economy. This innovative solution provides converters with greater design flexibility when creating recycling packaging.
Why do you think the judges were impressed with your entry? Tell us about what is innovative about your project and/or about its impact on packaging sustainability.
NOVA Chemicals' recyclable PE oxygen barrier packaging innovation matches all the conversion, packaging and end-use performance requirements of legacy oxygen barrier packaging (EVOH-based films), with the added benefits of being mono-material and not requiring expensive compatibilizers in order to be considered a recyclable material. Utilizing mono-material with at least 10 times less coating material thickness compared to traditional EvoH oxygen barrier layers will enable a cleaner reinforced PE (rPE) recycling stream while not compromising performance. Additionally, NOVA Chemicals' testing has successfully demonstrated that oriented PE films are an optimal and readily available substrate for nanoclay coating. The combination of oriented PE films and the nanoclay coating results in oxygen barrier film that can be conventionally printed and laminated to a PE sealant web, resulting in packaging with high clarity, vibrant print, and useability comparable to that of legacy PET/PE-EVOH-PE laminates. This innovation enables more product to be diverted into flexible packaging collection systems for recycling into higher quality rPE resins, furthering a plastics circular economy.
When and how do you intend to launch/commercialize this innovation?
NOVA Chemicals has a history of strong value chain collaboration, and we leveraged these relationships to bring EVOH-free oxygen barrier packaging to market. We continue to collaborate with and support film manufacturers to increase the supply of oriented PE films. We foresee a substantial increase in BOPE-HD film supply in the near future due to the large production capacity of bi-ax tenter frame film lines.
You're shortlisted for the 'Recyclable Packaging' category. What do you see as the key demands, challenges and opportunities in relation to recyclable packaging?
Enabling a plastics circular economy is the number one priority (and biggest challenge) as it relates to recyclable packaging. For example, designing, developing and commercializing recyclable plastic packaging has been a major focus for the industry over the last decade, and we have seen significant innovations and advancements. However, we have not seen the same pace of innovation or investment in recycling processes and infrastructure. Today the collection rate of flexible packaging remains staggeringly low, at 1% in North America. In the European Union, the current recycling rate of PE films is 23%, providing potential for increased collection and recycling. Increasing access to collection systems would transform flexible packaging's life cycle around the word from a linear model to the desired circular loop.