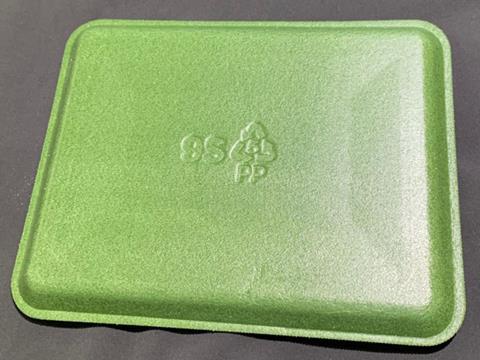 Tekni-Plex Consumer Products expands its product line with foam polypropylene (PP) processor trays for fresh food products such as meat, poultry, pork, fruits, and vegetables.
According to the company, foam PP is a suitable choice for the food industry because it is durable, lightweight, heat-resistant, and FDA approved for direct food contact. In addition, the company claims that foam PP weights half as much as PET, making it a lightweight alternative with an equivalent quality in terms of the product.
Foam PP is also also a drop-in replacement for common foam polystyrene trays, which apparently means companies do not have to invest time and money in retooling packing equipment. The company adds that foam PP has a similar look to foam polystyrene, which results in a similar on-shelf appearance to consumers and allowing brands to maintain recognition in stores.
Chuck Gallagher, vice president of business development at Dolco Packaging, a division of Tekni-Plex Consumer Products, comments: "Expectations for the packaging industry are changing, so we're working with new substrates to create material alternatives that meet the needs of our customers and their consumers.
"Because of the material's efficiency, we believe foam polypropylene will be a valuable competitive solution when compared to other tray alternatives, allowing brands and retailers to meet their business goals.
"Investing in new technologies and new materials allows us the capability and the flexibility to find solutions to the major packaging issues our customers are facing today."
Tekni-Plex says that a major wholesale company will be the first customer to debut products in the new foam PP meat trays.