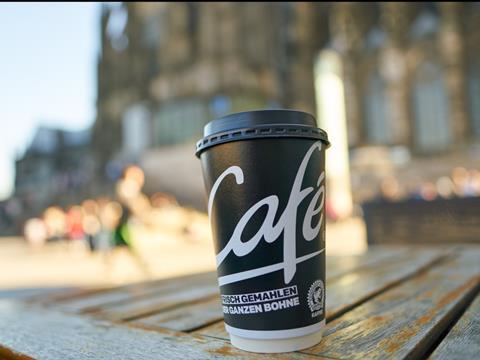 Essity's Tork brand and its logistics partner HAVI will oversee a recycling project that involves turning beverage, milkshake, and ice cream cups from McDonald's into hygiene paper, with the pilot scheme taking place in Germany.
According to the companies, the pilot scheme – which began in 2020 – demonstrated that paper cups can be shredded and used as material in some of Essity's mills. This reportedly means that the McDonald's paper cups are used to make Tork branded toilet paper.
McDonald's Deutschland LLC claims that all paper cup waste from its sites will be recycled, apparently reducing waste by an estimated 1,200 tonnes per year.
Don Lewis, president of Essity Professional Hygiene, comments: "It's exciting to work with our customers on sustainability projects like this.
"Combining our recycling technology and knowledge of circular services with McDonald's Deutschland LLC sustainability ambitions is enabling a future business model that helps to close the loop."
The solution is an extension of the Tork PaperCircle recycling service, which is part of Essity's scheme to turn used paper towels into toilet paper.
Earlier this year, McDonald's Germany trialled thin wrapping paper for its products as an alternative to traditional paperboard boxes in 30 of its restaurants, with consumers invited to give feedback on the new packaging.
Meanwhile, in the UK, McDonald's has partnered with Loop to pilot a scheme that will offer customers in six stores the choice of having their hot drink in a returnable cup for a deposit of £1, with a 20p discount off their next medium hot drink purchase. Once returned, the cups are cleaned and reused again in restaurants.
Across Europe, McDonald's Better M platform is aimed at minimising plastic use, improving recyclability in packaging, and meeting circularity standards. One of the main goals of this scheme is increasing the use of plastic alternatives with products like Huhtamaki's Sundae cup designed for McDonald's and made from 100% wood fibre.