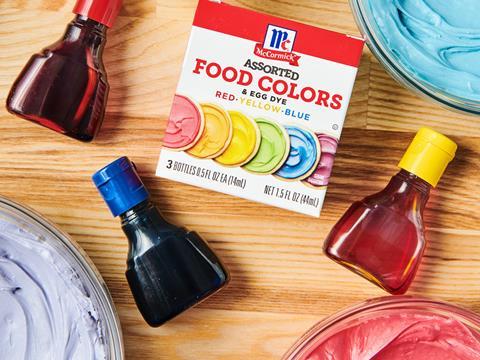 McCormick is launching new recyclable food colour bottles made from 100% post-consumer recycled plastic, in partnership with Berry Global.
According to Berry, a lifecycle assessment estimates that McCormick will realize a reduction of 86.8 metric tons of CO2 emissions with the new PCR bottle, in comparison to the same bottle made from virgin material.
This reportedly amounts to a 59% reduction in CO2 emissions, which is apparently equivalent to the greenhouse gas emissions from 18.7 gasoline-powered passenger vehicles driven in a year, the CO2 emissions from 201 barrels of oil, or the carbon sequestered by 103 acres of U.S. forest in one year.
"By collaborating with key suppliers like Berry, we gain access to valuable recycled content. This 100% PCR bottle furthers our journey towards our emission reduction goal through packaging," says Michael Okoroafor, chief sustainability officer for McCormick.
Berry is continuing to leverage its scale in a bid to acquire over 600 million pounds of recycled plastic by the year 2025 – which its customers, like McCormick, require to meet ambitious sustainable packaging goals.
Through recycling advancements and the use of responsibly sourced renewable resourced bioplastics, Berry says that its goal is to decouple packaging solutions from fossil fuels that make virgin plastic in the future.