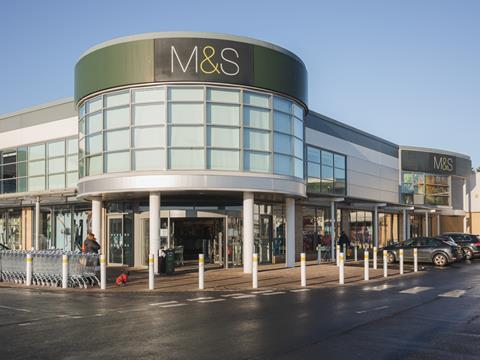 Marks & Spencer (M&S) is launching a 'Bring Your Own Bag' click-and-collect initiative in a bid to phase out traditional plastic carriers in unnecessary circumstances and cut down on 10 million units of plastic every year.
Following a successful trial at sixteen M&S stores, consumers are being asked at point of checkout to bring their own bags when collecting their order in-store at 251 locations. They are reminded for a second time when receiving the notification that their order is ready to collect.
With over 60% of M&S shoppers apparently choosing to click-and-collect their online shopping, totalling over 15 million orders annually, around 25% or four million of them are picked and packed at the consumer's local store. Such orders are set to be given to consumers without a plastic carrier within the next few months, and in the longer term, this is expected to apply to all click-and-collect orders.
According to the retailer, 39,347 orders were collected in bags provided by consumers in the space of seven months – a development thought to have reduced over 109 thousand units of plastic. Participants reportedly described this approach as a 'simple and straightforward' method of lessening their own consumption of plastic.
"Using our stores to fulfil click & collect orders continues to grow and we want to use this as a channel to encourage a behaviour change that helps to reduce single use plastic consumption," said Stephen Langford, director of M&S.com. "During trial phase, we had great feedback from customers as they saw it as a simple action that, collectively, can make a big difference."
WWF's ReSource: Plastic programme released its third annual Transparent 2022 public report last year. While it approved of businesses making changes within their own business practices, it also encouraged the pursuit of systemic sustainability adjustments on a broader scale.
M&S has also announced the removal of 'best before' dates from over 300 of its fruit and vegetable products, replacing them with a code that, when scanned by a staff member, reveals the freshness and quality of the product.