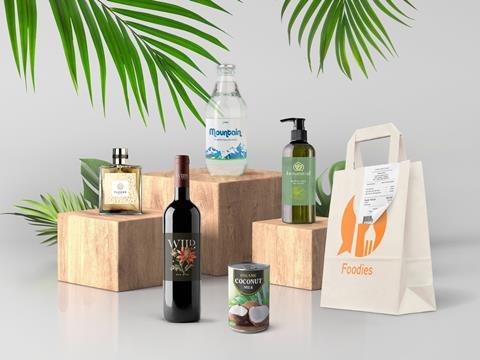 Lecta will showcase a range of sustainability-minded facestock products, release liners, solutions for pressure-sensitive applications, and more at LabelExpo 2023.
The company intends to demonstrate a 'firm commitment' to a circular economy and environmental sustainability with the line of facestock products on display, such as the one-side coated Creaset, high-gloss Eurokote, metallised Metalvac, thermal Termax, and the Recy papers made from recycled fibres.
Linerset CCK and Linerset Glassine, both release liners, will also be on show. Available in yellow and white, the products seek to provide customers with high quality and performance in more complex self-adhesive applications.
On 12th September 2023, Lecta will participate in the Future Supply Security of Glassine Paper conference organised by Alexander Watson Associates at the trade show venue. Additionally, Adestor by Lecta will share its new business strategy, upcoming initiatives, and plans for growth, with its specialisation set to result in an expansion of its range of products and services for the labelling industry.
For pressure-sensitive applications, Lecta will display a series of high gloss, gloss, and matte papers; metallised, direct thermal, and films; and an updated range of sustainability-minded materials specifically designed for Adestor – this includes its Adestor Collect&Recycle service for glassine paper.
Its sustainability targets for 2030 – coinciding with its ESG strategy and the United Nations' Sustainable Development Goals – will also be foregrounded at the event.
At the same event, H.B. Fuller will display a range of pressure-sensitive adhesives in pursuit of high-quality aesthetics, clean label removal, and a reduction in carbon emissions.
Avery Dennison will demonstrate its focus on traceability and low environmental impact with two new decorative linerless solutions for pressure-sensitive labels and connected packaging powered by its atma.io product cloud.
Also, Ahlstrom's new range of release papers for double-sided pressure sensitive adhesive tapes is made from recycled and unbleached cellulose fibres.
If you liked this article, you might also enjoy:
The Lidl approach to packaging sustainability
How did Brazil achieve its 100% aluminium can recycling rate – and can it be replicated in the EU?
Experts have their say on the EU's Packaging and Packaging Waste Directive revisions
A deep dive into the most important packaging sustainability trends and solutions