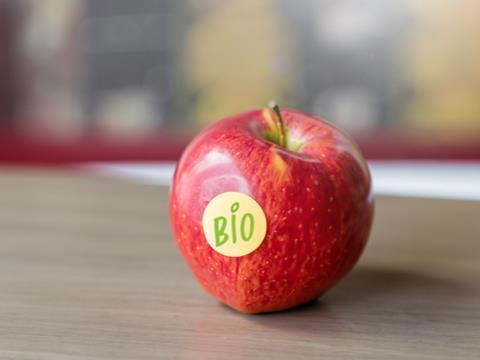 UPM Specialty Papers has developed two certified industrially and home compostable label face papers in a bid to meet the compostability and recyclability requirements of the upcoming Packaging and Packaging Waste Regulation.
UPM LabelCoat is a high-opacity, multi-purpose C1S label paper with a wide substrate range. It is recommended for flexo printing and allows tailoring with HP Indigo printing due to its semi-gloss finish, and apparently performs well in several moisture conditions and temperatures.
Meanwhile, UPM LabelCoat Prime is another high-opacity, high-performance, and semi-gloss CS1 label paper. This solution is designed for UV-flexo printing, comes in a range of finishes, and can be used on pressure-sensitive materials for product and information labelling.
Among other applications, UPM Specialty Papers recommends the use of the label face papers for fruit and vegetable stickers. It is hoped that their use will take steps towards the Packaging and Packaging Waste Regulation's mandate that all sticky labels attached to fruit and vegetables must be industrially compostable, and that all packaging in the EU must be reusable or recyclable by 2030.
Juhani Ylikoski, sales director at UPM Specialty Papers, says: "We are happy to provide a compostable solution, which helps our customers to meet this regulatory change as well as their sustainability targets."
Recently, Archroma's colour dye and fixative range for compostable paper was itself certified as compostable; now it aspires to provide a high-performance, environmentally friendly colouration solution for the paper industry.
Innovia Films also revealed two designed-for-recycling label facestock films – Rayoface CPE45 and Rayoface WPE45 – at Labelexpo 2023. The solutions are apparently thinner than traditional filmic label materials, naturally printable, and capable of reducing customers' carbon footprints.
If you liked this article, you might also enjoy:
The Lidl approach to packaging sustainability
How did Brazil achieve its 100% aluminium can recycling rate – and can it be replicated in the EU?
Experts have their say on the EU's Packaging and Packaging Waste Directive revisions
A deep dive into the most important packaging sustainability trends and solutions