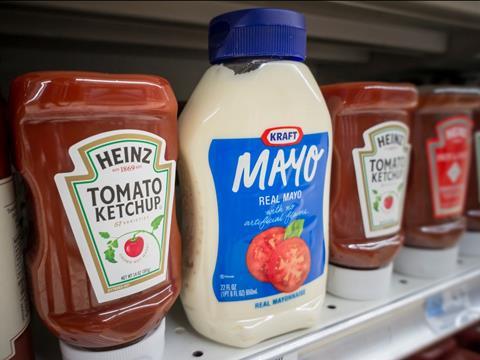 In its 2021 Environmental Social Governance (ESG) report, Kraft Heinz outlines the progress it has made so far to reach its target of using 100% recyclable, reusable, or compostable packaging by 2025, while setting out its next steps for sustainable packaging innovations.
Kraft Heinz says it is aiming to meet packaging regulations while cutting waste, conserving natural resources, ensuring food safety and quality, and satisfying its consumers.
The company adds that it has made "significant progress" towards its packaging targets, claiming that in 2020, 83% of its global packaging was recyclable, reusable, or compostable. In 2018, Kraft Heinz pledged that all its packaging would meet these requirements by 2025.
As part of this commitment, the company has partnered with the consultancy group, Lorax EPI, to provide an overview of how much of its packaging is recyclable, reusable and compostable.
According to the report, most of Kraft Heinz's packaging is paper-based, or uses glass or metal materials that are reportedly recyclable. The rest of its packaging is made up of flexible plastic films or rigid plastic containers. The report suggests that 58% of the company's plastic packaging is recyclable rigid, while 27% is in the non-recyclable rigid category. Currently, 12% of its flexible plastic packaging is apparently non-recyclable, with recyclable flexible plastic making up 3% of its packaging.
Some of the packaging innovations Kraft Heinz have already launched include the Maxwell House coffee pod, unveiled in Canada in 2020, which the company claims is 100% compostable over a period of around seven weeks, alongside an outer carton that is also recyclable. Certified by the Biodegradable Products Institute, the coffee pod is mostly made of coffee grounds, with a corn starch filter.
Meanwhile, in New Zealand, the company says it is reducing material inputs across its pouch packaging through the downgrading or thinning of its packaging. In its report, Kraft Heinz claims that this resulted in 28 tonnes of material savings per year.
The report also highlights Kraft Heinz's partnership with Loop, which enables consumers to buy products in refillable packaging that is then collected, cleaned and refilled after use. This includes a special Heinz tomato ketchup bottle with the Loop logo, which is available in select UK stores, including some Tesco supermarkets.
Last year, Kraft Heinz adds that – in partnership with the Materials Recovery For the Future (MRFF) non-profit research group – it took part in a pilot project demonstrating the use of roof board made from 94% post-consumer recycled flexible plastic packaging. The roofing material was made in Kraft Heinz's manufacturing plants in Beaver Dam, Wisconsin and Holland, Michigan.
Other partnerships mentioned in the report include Kraft Heinz's membership of the UK Plastics Pact, as well as its contribution to the Holy Grail 2.0 project with commitments to using digital watermarks on its products.
Going forward, Kraft Heinz will rollout its first "circular" tomato ketchup PET bottle to the European market in 2022.