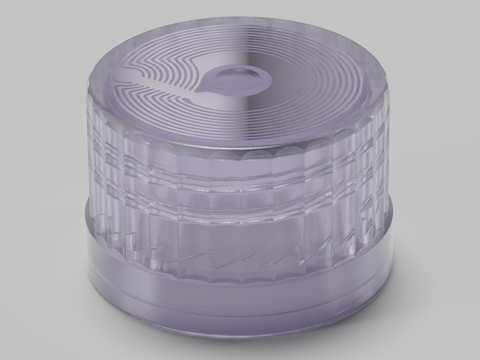 Plastic screw cap manufacturer KISICO GmbH is collaborating with Colysis GmbH, a provider of cloud-based touchpoint technology, to develop a new, smart and secure closure for medical products equipped with an NFC tag.
This smart packaging solution is said to work in conjunction with the system platform Co.Lab, which does not require a native app. KISICO claims that most of their closure designs are compatible with NFC tags, with each tag and closure customisable to suit the purposes of the packaging or product they are attached to.
Apparently, Colysis' technical infrastructure can remind patients to take their medication, as well as confirm a product's authenticity and retrieve package leaflets and information about the product – a useful tool in anti-counterfeiting, KISICO claims.
Manufacturers and brand owners will supposedly find benefits in being able to communicate directly with their customers, while such stakeholders as pharmacies, doctors, and caregivers can organise therapy plans or indirect care without breaking data protection regulations.
"Our company has been working on the integration of NFC tags into our screw caps for several years," said Clemens Boerner, project manager of KISICO. "The cooperation with Colysis enables us to offer our customers a complete solution including the software."
KISICO believes that the benefits of customer communication and security brought by its NFC tags can be expanded beyond the healthcare sector and into the packaging of other products.
Back in February, we spoke to Anthony Accetta, CEO and co-founder of OTACA Tequila, and Amir Khoshniyati, general manager and vice president of Transponder Business. They told us about the collaboration between OTACA Tequila and Identiv to create a tequila bottle with an embedded NFC tag, allowing customers to re-order the product with a tap of their smartphone.
More recently, Avery Dennison incorporated both NFC and RAIN RFID technologies into its AD Slim DF EM4425 tag designed for logistical, medical, and industrial applications.