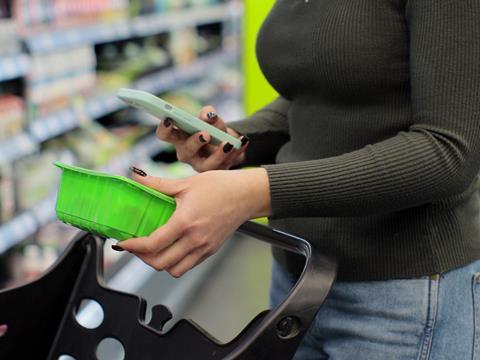 Longtime AIPIA member Identiv, which is well known for digital security and identification in the Internet of Things (IoT), recently announced an expansion of its partnership with another AIPIA member, STMicroelectronics (ST), to offer new near-field communication (NFC) inlays for luxury goods, wine and spirits, healthcare, pharmaceutical, medical devices, consumer packaged goods, apparel, and smart packaging applications for any industry, it says.
Identiv now offers specialized NFC and high frequency (HF) designs with ST25TN Type 2 NFC chips from ST, strengthening its position in the RFID/NFC market, it believes.
ST's products enable the creation of specialty solutions for use cases in consumer engagement, product identification, product configuration, product information management, and smart labelling.
"This collaboration extends our long-standing relationship. Expanding our product portfolio with ST25TN chips provides our customers with specialty solutions across the segments where we operate and provides an additional level of encryption for their many highly secure requirements," said Amir Khoshniyati, VP and GM Transponders at Identiv.
The ST25TN series offers tags with user memory from 512-bits up to 1.6-Kbits and includes a contextual automatic NDEF messaging service. This Augmented NDEF technology allows the tag to respond with dynamically generated content after a tap by end users with their NFC- enabled mobile phones.
"Identiv is a strong innovator in this industry," said Gianmarco Ferrari, marketing manager for NFC/RFID and NVM Americas at STMicroelectronics. "With our collaboration extending from design and development to qualification and launch, Identiv and ST offer best-in-class HF and NFC products for the most innovative and demanding applications."
Customers selecting the new ST25TN-enabled NFC solutions can create direct-to-consumer branded communications via Identiv's new bitse.io connected IoT platform. Experiences can be designed to create unique personalization and deeper end-user engagement, according to the partners.
Identiv's connected ecosystems create digital identities for every physical object, it says. The RFID team handles research, design, development, software, and manufacturing. The company embeds tags, inlays, and labels in billions of everyday objects, including medical devices, pharmaceuticals, luxury brands, specialty retail, athletic apparel, industrial applications, smart packaging, library media, toys, wine and spirits, mobile devices, cold chain items and perishables.
The ST25TN complies with ISO/IEC14443 Type A and NFC Forum Type 2 tag specifications, operates at the baud rate of 106kbits/s, and embeds the TruST25 digital signature, which ensures tag authenticity and defends brands against counterfeiting.
The baud rate is the rate at which the number of signal elements or changes to the signal occurs per second when it passes through a transmission medium. The higher a baud rate is the faster the data is sent/received. All ST25TN chips are Type 2 Tags and comply with the NFC-A Technology specification from the NFC Forum.
This article was created in collaboration with AIPIA (the Active and Intelligent Packaging Industry Association). Packaging Europe and AIPIA are joining forces to bring news and commentary about the active and intelligent packaging landscape to a larger audience. To learn more about this partnership, click here.