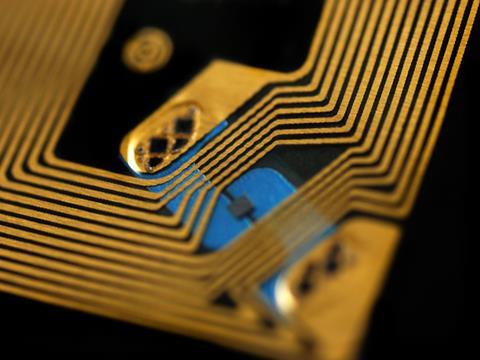 It seems that the forecast season is in full swing for the Smart Packaging sector, with several companies revealing the results of surveys and studies about the impact of connected packaging on retailers, consumers, and the industry at large.
AIPIA member SML Group, which offers item-level RFID and brand identification solutions, particularly in the apparel sector, has just issued a white paper entitled 'State of retail insight report 2023 part 1: Order fulfillment and the in-store customer experience'.
In it the company assesses the impact of Covid-19 on the retail apparel sector and says that 48% of companies saw improving the in-store experience as a top priority, while the same number said out-of-stock items were the biggest challenge in terms of serving customers. In UK and USA 42% of these retailers said that online home delivery had been their biggest sales channel since the pandemic.
Item-level RFID has been used within the sector for decades to manage inventory across physical and online channels better and gain greater visibility of stock. With 23% of respondents stating that poor inventory visibility was a key challenge for them to roll out an omnichannel offering, item-level RFID has the potential to eradicate those issues within a matter of months, it believes.
At US-based Pinnacle Packaging, Nicole DeJoris, president, says it's better to get repeat business, and that interactive packaging is a key part of that equation. "Interactive packaging, together with the unboxing experience and right-sized packaging, can play a critical role in a business's relationship management program and earning repeat business from current customers."
According to ThinkImpact.com, customer retention significantly affects return on investment, with a 5% increase resulting in a 25–29% increase in revenue and a 25-95% increase in profitability. In addition, they say: "It can cost 5-25 times more to acquire a new customer than to retain an existing one and repeat customers…spend an average of 67% more than new customers."
Finally, AIPIA member creative technology studio Appetite Creative released results from its 2023 connected packaging survey. This argues that connected packaging has experienced a rise in popularity in the last 12 months, with over 80% of those surveyed stating they have used connected packaging, compared to 54% last time.
Almost half (48%) consider connected packaging important to help educate customers, similar to last year. Other factors this year included direct customer interaction (45%) and using connected packaging to inform product updates or marketing decisions (42%). Data collection requirements were considered important by 29% of those surveyed.
Businesses plan to increase spend on connected packaging campaigns by between $31,000 to $50,000, claimed 42% of respondents, more than double the year amount in the year prior when 40% planned to increase investment by less than $18,000. Some 88% claim to be planning a connected packaging campaign in 2023, and 92% consider connected packaging to be increasingly important to the packaging industry in the next 12 months and beyond.
The survey interviewed 968 executives in January & February 2023 based globally, working across the marketing, media, automotive, retail, utilities, construction, hospitality, FMCG/CPG, and finance industries.
This article was created in collaboration with AIPIA (the Active and Intelligent Packaging Industry Association). Packaging Europe and AIPIA are joining forces to bring news and commentary about the active and intelligent packaging landscape to a larger audience. To learn more about this partnership, click here.