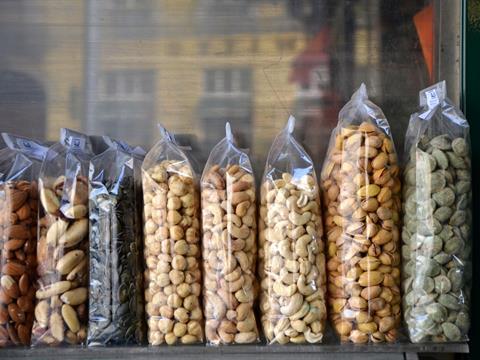 Hubergroup Print Solutions' new HYDRO-LAC GA Oxygen Barrier Coating can be applied between a film laminate made of the same material as the pack itself, allowing for monomaterial flexible packaging that can be recycled more easily where infrastructure exists.
Dr Ralf Büscher, senior expert projects flexible packaging at Hubergroup, explains: "Conventional flexible food packaging often consists of several laminated film layers of different chemical natures. Each fulfils a specific function – one of which is the protection against oxygen.
"However, packaging that consists of several plastics cannot be recycled at all or only with great effort."
Hubergroup's new oxygen barrier coating can be applied with a film laminate made of the same polymer, usually polypropylene (PP) or polyethylene (PE), as the packaging itself. This allows the flexible packaging to be monomaterial overall and thus offers a more recyclable solution.
In addition, the oxygen transmission rate (OTR) of the barrier coating is reportedly less than 10 cubic centimetres of oxygen per square metre, which can be achieved under industrial conditions when using PP. This means that Hubergroup's oxygen barrier can be used for oxygen-sensitive foods such as muesli or nuts.
Dr Lutz Frischmann, global product director flexible packaging at Hubergroup, adds: "Through innovative solutions such as our new barrier coating, we can contribute to a circular economy together with our customers."
Last year, Hubergroup Print Solutions launched a barrier coating that protects packs against water, using a revised formulation of a binding agent that apparently eliminates the need for PE film lamination as a water barrier.