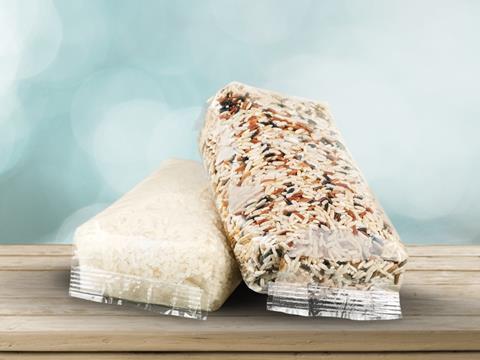 A partnership between Siegwerk and Henkel has supposedly produced an oxygen barrier coating that is applicable to mono-material flexible packaging, a solution that aims to contribute to a circular economy for food packaging.
Claimed to be industrially validated with recognition from APR Critical Guidance, the coating is designed for compatibility with dry food products – retaining the preservation properties of standard packaging and maintaining the products' expected shelf life – and aims to keep mixed-material packaging out of recycling streams.
The solution has been launched in North America and Europe this month, with other areas of the world set to follow suit throughout 2023.
Hubergroup Print Solutions has produced its own oxygen barrier coating to be applied between film laminates made of the same material as the packaging itself, which is thought to make the whole pack easier to recycle.
TotalEnergies, Windmöller & Hölscher, and Mitsubishi Chemical Group have also announced the successful completion of a proof of concept for their high barrier stand-up pouch for contact-sensitive food packaging.
Nova Chemicals' mono-material oxygen barrier packaging material made the finals of the Sustainability Awards 2022 under the pre-commercialised 'Recyclable Packaging' category.