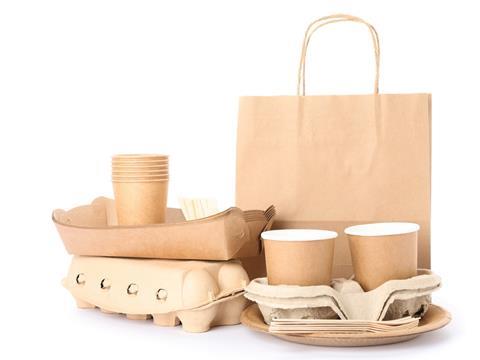 According to Stephen Shortland, managing director of New Vision Packaging (NVP), the UK carton market is under "severe pressure" due to the challenges associated with Brexit and global supply chain tensions.
The implementation of Brexit has forced companies to grapple with changes to import, export, and border regulations. Frank Weermijer, group CEO at Customers Support, told Packaging Europe that challenges include companies having to pay additional, separate import fees for the UK and EU respectively, and now having to provide point of origin for particular exports.
Some companies have concluded that the post-Brexit changes to trade are unsustainable for maintaining their place in international supply chains and profit margins. Horizon, for example, has said that it had no choice but to register a company in the Netherlands based on advice from officials within the UK government's Department for International Trade.
Global supply chains are under additional pressure due to the COVID-19 pandemic, escalating prices for energy and raw materials, and the "rash" of Forces Majeures across segments. Combined with Brexit, Renato Zelcher, president of EuPC, called the supply chain crisis a "perfect storm" of challenges for the packaging industry.
Speaking specifically on the state of the carton market, Shortland notes significant lead times as a result of these issues: "In the last week, we've been approached by two new customers seeking cartons that have been quoted 8-to-9-month lead times on their current orders." The European Carton Makers Association (ECMA), in a report released last year, also identified the issue of long lead times, apparently seeing increases from three to five weeks to 12 to 20 weeks due to bottlenecks, uneven supply and demand, and price hikes.
"Everyone understands that UK domestic production of paper and board has been falling since the mid 1980s," Shortland continues. "We are relying more and more heavily on Europe – 54% of UK packaging-grade demand was satisfied by European imports according to the Confederation of Paper Industries (CPI) in 2020.
"Now with the container availability issues and pent-up demand for fibre-based packaging, as high street retailing recovers, online continues to grow, and brands seek plastics reduction in their packaging portfolios, lead times and prices are going through the roof.
"It's obvious that demand is outstripping capacity."
Demand has increased rapidly in recent years, reflecting changing consumer behaviour during the COVID-19 pandemic. For example, the growth in online retail meant that some companies struggled to fulfil orders due to a shortage of cardboard packaging in early 2021. Similarly, a rise of takeaway meals has meant that cartonboard for food contact applications is in demand, especially with consumers seeking out sustainability from packaging.
Shortland adds: "However, I can only believe that European board mills are reluctant to supply what is a challenging market in the UK, if we are seriously now seeing that type of lead time being quoted on jobs."
It appears that the UK carton industry is likely to continue facing challenges going forward, with Shortland concluding: "The broad carton market is under severe pressure and there doesn't seem to be any relief on the horizon in the short to medium term."