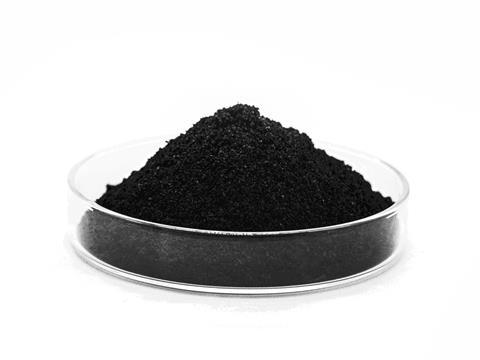 Gerdau Graphene has revealed graphene-infused packaging for parent company Gerdau's construction nail product line, set to lower the latter's direct plastic consumption by over 72 tons annually.
The new design makes use of Gerdau Graphene's proprietary G2D technology and features 1% Poly-G PE-07GM, its polymer masterbatch with graphene dispersed in polyolefins like polyethylene and polypropylene. This can apparently be used to produce films, profiles, and sheets formed through extrusion processes.
The resultant thermoplastic products are reportedly stronger and enhance the overall performance of the pack while reducing manufacturing costs and waste across the value chain. Up to 40% of plastic waste, the company claims, with the resultant product thought to be both lighter and longer lasting.
Additionally, the weight and thickness of the packaging are said to decrease by 25.3%, while perforations in the nail packaging are expected to reduce by 39% due to its tensile strength. It is also expected to lower both energy consumption and greenhouse gas emissions and cut out 25% of direct plastic consumption every year.
The packaging will be applied to – and expects to enhance the sustainability profile of – Gerdau's nail products, which are in turn made of '100% recyclable' steel.
Alexandre Côrrea, CEO of Gerdau Graphene, said: "In the evolving world of sustainable plastic innovation, Gerdau Graphene is blazing a completely new trail of innovation for companies around the world. Collaborating with Gerdau, we've redefined the single use packaging paradigm for one of the most recognized products in the Brazilian construction industry. This initiative not only increases packaging efficiency but underscores our environmental conservation ethos."
Marketing leader Débora Junge Baum added: "Gerdau Graphene's expertise has ushered in a new era of packaging for our nail products. This not only exemplifies Gerdau's 122-year commitment to sustainability and innovation but also showcases the transformative potential of graphene."
Brazilian flexible film maker Packseven commercialized Gerdau Graphene's graphene-enhanced stretch film earlier this year in what was claimed to be a 'world first'. A graphene-enhanced Poly-G PE-07GM polyethylene masterbatch has also been distributed in Japan by Sumitomo Corporation.
If you liked this article, you might also enjoy:
The L'Oréal approach to packaging sustainability
What steps is Apple taking to make its packaging more sustainable?
How did Brazil achieve its 100% aluminium can recycling rate – and can it be replicated in the EU?
Experts have their say on the EU's Packaging and Packaging Waste Directive revisions