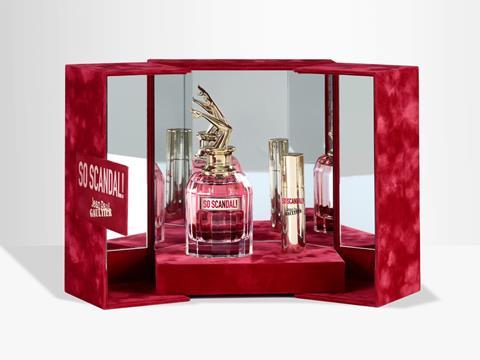 GPA Global has acquired Cosfibel Group in a move hoped to establish GPA's presence in the luxury packaging sector and expand its nearshore and onshore manufacturing capabilities.
Cosfibel has previously worked with such brands as L'Oréal, Chanel, Rémy Martin, and La Durée – totalling over seventy partners in the beauty, personal care, wine and spirits, and fine foods sectors. In acquiring it, GPA hopes to inherit its key manufacturing facilities in Spain, Portugal, and Belgium, which is expected to shorten clients' supply chains, increase speed-to-market, and cut down on both risks to material supply and carbon emissions.
"I'm excited to welcome the Cosfibel team to the GPA family," said Adam Melton, CEO of GPA. "Cosfibel's CEO, Marie Sermadiras, is a serial entrepreneur and she has joined GPA's executive leadership to help further GPA's expansion in Europe.
"Our global supply chain and manufacturing capabilities will enable us to better support Cosfibel's customers and increases our prominence in the beauty and food sector, while furthering our leadership in wine and spirits. Cosfibel has a talented global team and its founder Alain Chevassus, will work with us in a senior advisory role."
"I am delighted to join forces with GPA," Sermadiras continued. "This alliance is a clear recognition of the fantastic work our teams have put in to grow and transform our business in a successful and sustainable way despite the challenges posed by a global pandemic.
"GPA and Cosfibel's complementary capabilities, creativity, and excellence in execution will enable us to grow even quicker, accelerate our diversification, and foster the transformation of the pack and gift industry."
Alain Chevassus, Cosfibel's founder and chairman, added: "GPA is a great match for Cosfibel. I strongly believe this alliance will create a bright future for both our clients and teams."
In a recent and similar business move, Sealed Air Corporation acquired Liquibox in the hopes of taking its business practices to quick service restaurants and general food service locations.
Saica Group also acquired 76% of Fox Recykling's shares, aiming to expand its own waste management services in the Eastern European market.
This time last year, BillerudKorsnäs entered a merger agreement to acquire Verso Corporation and planned to utilise its cost-effective fibre supply to produce premium packaging materials, amongst other business ventures.