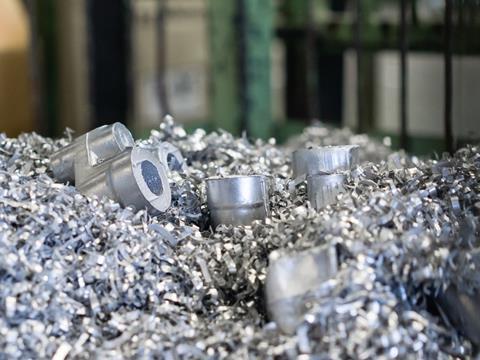 As the European Parliament adds aluminium to the list of Strategic Raw Materials in the upcoming Critical Raw Materials Act, Aluminium Deutschland reports that the German aluminium industry is 'still in crisis mode' regarding energy supply and global competitiveness.
According to a member survey, over half of the respondent companies are still in a poor situation regarding supply and price in the energy markets, and one in seven reported that their situation has worsened. 40% expect more negative impacts in the coming months.
Three-quarters of the respondents thought Germany's competitiveness as an industrial location was low or very low, with none rating it as high or very high. 31% of companies revealed that they have had to introduce short-time work; 37% have undergone capacity cuts; 18% have cut down on jobs; and 8% have moved some of their production processes overseas.
"It is right and important that Parliament also recognises the importance that aluminium has for the Green Deal, " said president Rob van Gils. "Many technologies and goods that are indispensable for the transformation contain large quantities of aluminum. In the ensuing trilogue negotiations and the final law, it is imperative that decision-makers continue to recognise this central role of our material.
"While aluminium is essential for the transformation, the German aluminium industry is in a tangible crisis. We are seeing significant declines in the order books. This runs counter to the political goal of making Europe greener and more resilient.
"Three-quarters of the world's primary aluminium is produced in China, Russia and the Middle East – with all the consequences for the security of supply in Germany and Europe. That is why I appeal to common sense in Berlin. There, the people involved urgently need to find a way to defuse the situation until green energy is available nationwide and cheaply."
Last year, van Gils shared his views on the energy crisis in the aluminium sector – calling for a continent-wide solution and holding politicians responsible for enacting change.
Aluminium Deutschland also underlines a shortage of post-consumer recycled materials available for use in the aluminium packaging sector and has encouraged industry-wide changes to ensure that the materials become available.
In more positive news, the International Organisation of Aluminium Aerosol Container Manufacturers (AEROBAL) claims that its members' global shipments of aluminium aerosol cans increased by 6.6% to just over 3.2 billion units in the first half of 2023.
If you liked this article, you might also enjoy:
The Lidl approach to packaging sustainability
How did Brazil achieve its 100% aluminium can recycling rate – and can it be replicated in the EU?
Experts have their say on the EU's Packaging and Packaging Waste Directive revisions
A deep dive into the most important packaging sustainability trends and solutions