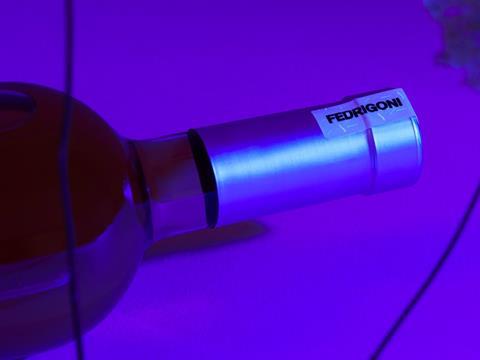 The Fedrigoni Group is releasing a unified, customisable range of paper packaging and self-adhesive materials – including ultra-destructible materials and a seal that prevents cardboard from tearing – with the goal of ensuring product authenticity and tracking in the e-commerce industry.
Set to offer anti-counterfeiting and anti-tampering qualities for packaging in various sectors, the range offers visible authentication solutions, allowing for attempts at tampering with a product to be discovered by sight or touch; and forensic solutions, which involve the verification of a product using specialised equipment.
These include voids, or customisable films that prevent repositioning by transferring text or an image onto the substrate when removed from a product. Similarly, Fedrigoni's ultra-destructible materials are designed to be applied to a pack and break under any subsequent attempts to remove them.
Other solutions are destroyed by delamination, while holographic materials can apparently be customised with different levels of security. The company's tamper-evident solutions feature a seal that, when attached to cardboard, prevents it from ripping open – as well as 'security papers', into which fibres, confetti, and other pigments can be embedded for authentication purposes.
The range hopes to keep false medicines, textiles, beverages, and other dangerous products off the market; protect originals from falling into "grey markets" and maintain their place in the correct distribution chain; and prevent additional costs caused by the circulation of fake products.
"The authenticity, safety, and integrity of brands, products, and packaging are every company's goal and are a strategic asset from an economic and value point of view," says Michele De Pascalis, product manager for security products. "It is the needs of large luxury and fashion brands, but also of gourmet food and pharmaceutical manufacturers, which have driven us to inform all printers and converters involved in the packaging of high-quality products about the importance of safety materials.
"By introducing this range, which has been developed as a joint effort between the Paper and Self-Adhesives divisions, we are responding to a growing and widespread demand for the protection of authenticity in the commercial sector."
Pharma label specialists Schreiner MediPharm has revealed its new integrated seal solution that indicates whether a prefilled syringe has been opened prior to its intended use.
Similarly, tamper protection has now been built into the Vitop Uno tap for bag-in-box applications by Smurfit Kappa – thought to be the first of its kind on the market and facilitate easier recycling at end of life.
UNITED CAPS' 23 H-PAK tethered closure for cartons features a tamper-evident band and a first-time-use feature that cuts through a laminated hole for a clean and smooth opening.