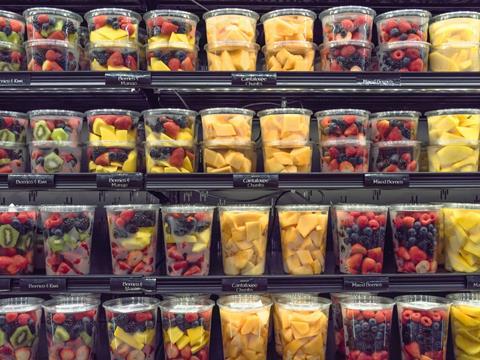 On Wednesday 27th of April, The Sustainable Packaging Summit and Packaging Europe will partner with Anuga Foodtec to present a live half-day conference in Cologne, Germany, focusing on the specific challenges around sustainability in food packaging.
At Anuga Foodtec, guest speakers from Stora Enso, Wipk, SPRING, Mondi, Constantia, and AIPIA will cover topics including the strategic challenges of sustainability in food packaging, the impact of packaging on the CO2 footprints of food, paper and plastic food packaging alternatives, the use of Life Cycle Analysis (LCA), and smart packaging opportunities to advance food sustainability.
Anuga Foodtec will explore how we balance the non-negotiable requirements of consumer safety and food preservation against the need to reduce and simplify materials to eliminate pollution. In addition, the event will interrogate what strategies are needed to eliminate both food and packaging waste while driving down carbon emissions, and ask: what are the emerging technological opportunities we need to be aware of?
Special guest Veronika Khalaydzhi, president of the Ukraine Packagers Club, will be at Anuga Foodtec to discuss the impact of the Russian invasion on our packaging colleagues in Ukraine, how we can help, and the wider implications of the war for food packaging and sustainability.
Tim Sykes, brand director at Packaging Europe, who will be moderating the event, says: "I'm very much looking forward to hosting a half-day conference discussing strategies and opportunities around sustainability in food packaging at Anuga FoodTec next week. And especially honoured to announce our special guest, Veronika Khalaydzhi."
Packaging and food professionals are welcome to join this conference to listen, engage and network. For £100, guests can attend the half-day session live in Cologne, network with attendees and speakers over coffee, and review the conference afterwards on-demand. In-person attendees will also be able to register for free to attend the co-located Anuga Foodtec exhibition.
Click here to learn more about the event: https://packagingeurope.com/anuga-foodtec
Click here to buy tickets: https://account.packagingeurope.com/subscribe?sourcecode=Event2022