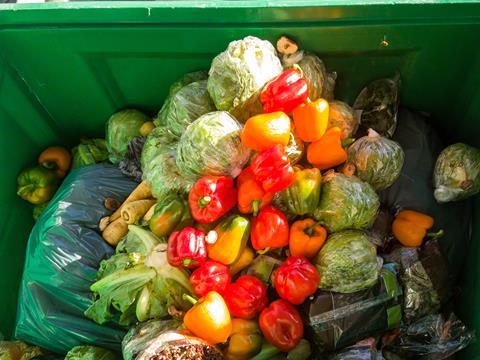 By some estimates, one-third of all food produced for human consumption in the world is lost or wasted every year. How can our industry help to solve this issue? One of the answers, according to Joshua Young, Circular Economy Manager at PragmatIC Semiconductor, is smart packaging.
As the cost-of-living crisis mounts, there is growing concern about the amount of food wastage taking place. According to the Trussell Trust, its food banks distributed 2.5 million emergency food parcels to people in crisis across the UK between 1st April 2020 and 31st March 2021 – over 33% more than the previous year. But despite this sobering figure, some British households continue to waste huge amounts of perfectly safe food. The UK produced around 9.5 million tonnes of food waste in 2018, of which over 6.4 million tonnes could have been eaten – roughly equal to over 15 billion meals.
Every year, one-third of all food produced for human consumption in the world is lost or wasted. If food waste were a country, it would have the third-largest carbon footprint after the USA and China. And whereas in the developing world, the major portion of wastage takes place during production and distribution, in Western countries a significant portion of the food losses occurs much closer to home – more than 40% of the food losses occur at retail and consumer levels. Therefore, it is important to minimise food wastage across the supply chain, and in particular after the product has reached the customer.
How can we do this? Supermarkets are dabbling with renaming expiry labels to Best Before or ditching them completely in the case of products like hard cheese and yoghurt, though it remains to be seen how much this will influence consumer behaviour. ASDA recently rolled out technology that helps its staff quickly identify food that is near expiry through a smartphone app.
While their intentions may be sound, none of these solutions utilise innovations in sensor technology that could give consumers the information needed to make an informed choice about the quality of food items in their refrigerators. And this is where smart packaging comes in.
Packaging seems to have gotten a bad rap of late, as activists and consumers have called for lesser plastic usage in supermarkets. However, in many cases, packaging helps ensure the quality and provenance of an item and helps keep it fresh for longer. Innovative embedded sensors can make that packaging even more useful – so it can tell us that our food is safe to use – replacing arbitrary use-by dates with real-time information.
And that is not all: novel technology can be used to communicate and engage with consumers, giving them meal ideas, access to recipes and more. Implementing new solutions at scale will need close collaboration between packaging companies, food producers and technology companies to build traceability from farm to fork. Companies such as British tech company PragmatIC Semiconductor are working to make this vision a reality using ultra-low-cost flexible electronics technology.
By scanning 'smart tags' which can be fitted onto each vegetable wrapping or meat tray, consumers will be able to gain real-time information based on predefined parameters to gauge product freshness from moisture and humidity levels to smell – a digital 'sniff' test if you will. And well before food products reach the homes of consumers, smart labels with RFID technology will enable retail staff to dynamically mark down products on the shelf, helping to reduce waste and increase savings.
Will consumers accept a 'technological nudge' to change the way they see expiry labels? A recent report by the charity Waste and Resources Action Programme (WRAP) has provided a promising indication that consumers are open to changing their habits to reduce food waste. In a series of surveys undertaken during the Covid-19 pandemic, the report found that 79% of respondents undertook new food management behaviours, such as using leftovers and planning meals ahead of shopping. Our hope is that putting information in the hands of the consumer will empower them to make better decisions for themselves and for the planet.
This article was created in collaboration with AIPIA (the Active and Intelligent Packaging Industry Association). Packaging Europe and AIPIA are joining forces to bring news and commentary about the active and intelligent packaging landscape to a larger audience. To learn more about this partnership, click here.