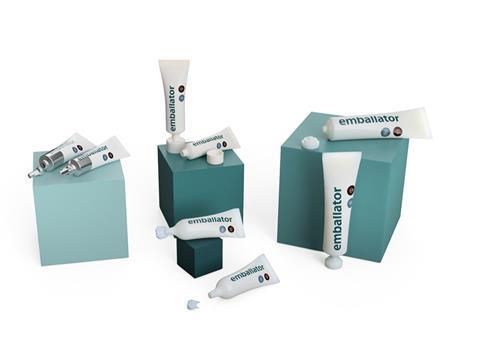 Emballator Tectubes has introduced a series of six mono-material PE or aluminium tubes made with green electricity, which are aimed at small dose applications of medicines and cosmetics.
The Small Dose series includes the Twist off Recap, Twist off Reseal, Twist off Reclose, Twist off Reclose Aluminium, and Capped Aluminium tube models. According to Emballator, the range includes products made with mono-material PE, post-consumer recycled aluminium, and aluminium.
The tubes can apparently be produced in medical grades for pharmaceutical applications or standard grades. All products are manufactured in a production process that meets the standards of ISO 9001: 2015, 15378: 2017 and ISO 14001, according to the company.
Emballator says that the range is intended for small doses of products, offering a smaller footprint overall. In addition, the company claims that all products in the Small Dose range are made with green electricity.
Jim Johannesson, sales and marketing manager at Emballator Tectubes, comments: "All products in this new range have been created with focus on sustainability. They are all made in mono-materials which makes them easy to recycle.
"Our flagship product in this range is our new Twist off Recap. It is a new tube with an integrated cap solution. This integrated cap reduces the material content by 10% and the optimized manufacturing process minimizes the carbon footprint.
"We will present this new range to the market when we participate at the Cosmetic Business fair in Munich on the 1st and 2nd of June. We are so excited to talk to both existing and new customers about this new innovative and sustainable tube range."
Emballator previously launched a range of tubes made from 100% post-consumer recycled aluminium, also reportedly made with green energy. The company recently unveiled a series of mono-material tubes with integrated applicators for internal and external pharmaceutical and healthcare treatments, particularly aimed at women.