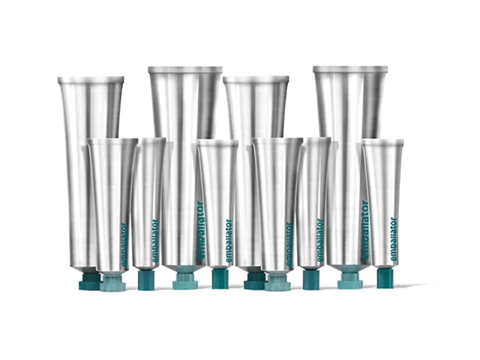 Emballator Tectubes has launched a new range of tubes made from 100% post-consumer recycled aluminium.
The new solution is manufactured from material that has been made into a product, used, thrown away, collected, cleaned, reprocessed, and remade into something new.
Beyond its construction from 100% PCR, the company also says that its solution is produced using 100% green energy, and that it is technically recyclable forever.
Moreover, Emballator claims that its PCR tube has the same product features as conventional tubes, making it suited to use in healthcare, pharma, chemical and food segments.
"We have been working really hard on finalizing this launch and we are happy to be able to offer this material. We believe that recycled material and specifically PCR is the future," says Tobias Lidevei, CEO at Emballator Tectubes.
"Thanks to this new tube, our customers can make one small change for their products that lead to one big impact on the environment and circular economy. Our PCR aluminium tube is just one way for us to help our customers to reach their sustainability goals."