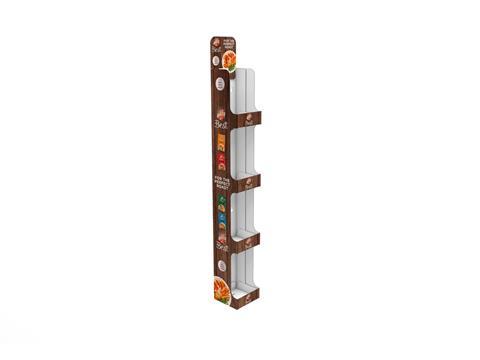 In its Sustainability Report 2022, DS Smith claims it has designed out over 313 million pieces of so-called 'problem' plastic from customer packaging portfolios in the last two years while implementing its Circular Design Metrics and facilitating fibre-based substitutions.
According to DS Smith, this equates to more than three million units per week over the two-year period from May 2020 to April 2022. The company says that this demonstrates both customer and consumer demand for fibre-based packaging as an alternative to hard-to-recycle plastics.
Samantha Upham, sustainability business partner – sales, marketing & innovation at DS Smith, comments: "With our help, customers are accelerating their ambitions to remove problem plastics from their products.
"By using our Circular Design Metrics, we can easily show not just where plastic can be replaced, but how circular their packaging is right now and where we can make improvements together.
"All 700 of our designers have been trained in our Circular Design Principles, which means we can design out problem plastics at inception stage and find alternative fibre-based solutions which deliver the required attributes."
Packaging designed by DS Smith according to the Circular Design Principles includes the recyclable fibre-based box solution created to supply a COP26 initiative led by Toast Ale, which aimed to highlight the role of food waste in the climate crisis with beers brewed using surplus bread.
Another solution includes DS Smith's paper-based clip strip sachet holder for Bisto Gravy, which the companies claim is reusable and recyclable. DS Smith says that it designed the clip strip display to ensure it would adhere and take refills while being able to withstand temperature changes and avoid moisture absorption.
Paul Blakeway, customer marketing at Tesco, says: "Bisto Best Sachet Chiller Units have been a highly effective tool, placing the product at the place most relevant to shoppers in store, the chiller aisle, right next to the protein that best accompanies our gravy sachets, driving trial and awareness to new shoppers whilst being more sustainable."
DS Smith notes that, in a recent survey, 41% of consumers said they wanted packaging made from alternative renewable sources. In addition, 52% of British consumers reportedly said they would purchase products that contain less plastic to help improve recycling rates in the UK.
As part of DS Smith's Now & Next sustainability targets, the company is aiming to take one billion pieces of plastic off supermarket shelves and replace them with corrugated alternatives. The company says it has already reached the target of manufacturing 100% reusable or recyclable packaging, ahead of the 2023 target.
In addition to plastic substitutions, DS Smith also reports a 29% reduction in greenhouse gas (GHG) emissions per tonne of production since 2015 in its Sustainability Report 2022. The company is aiming to reduce Scope 1, 2, and 2 GHG emissions by 46% by 2030 compared to 2019, as well as reach net zero GHG emissions by 2050.