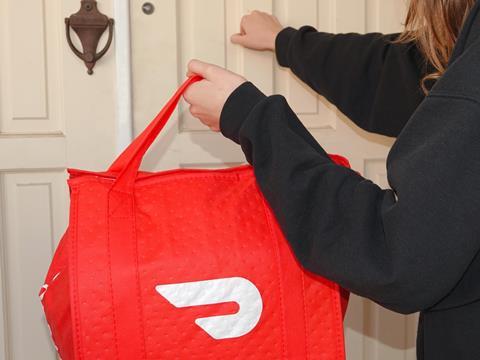 Food takeaway and delivery platform DoorDash has announced its new Package Pickup service, set to enable consumers to return prepaid packages to relevant shipping companies without leaving their homes.
Through the service, consumers can request that up to five packages be collected by a DoorDash employee, or Dasher. A prepaid shipping label should be attached to the packages, or a shipping QR code can be sent to the assigned Dasher via the DoorDash app.
The Dasher will then return the package to the corresponding carrier, such as FedEx, UPS, or USPS. A photograph of the successful delivery will be sent to the consumer for confirmation.
Package Pickup is expected to provide consumers with a convenient solution for package returns and is available at a flat rate of $5 per delivery, or $3 for members of the DashPass subscription service.
"We are excited to introduce Package Pickup as a seamless and efficient offering for those looking to make returns during the busy post-holiday season and throughout the year," said Gagan Gupta, Product Manager at DoorDash. "The extensibility of our platform allows us to power all local commerce and local delivery needs, with this newest offering enabling us to meet time-starved shoppers wherever they are."
Last Summer, Mars, Incorporated. and Second Life launched the SWAP Recycling app, which encouraged consumers to return their complex and flexible pet packaging to earn reward points and discounts for future purchases.
In other news, DS Smith predicted that £3.2 billion, or approximately €3.7 billion, would be spent on e-commerce returns in the recent Christmas period as packages were expected to face G-forces at an average acceleration of 50Gs.
Unilever and Too Good to Go are also working together this year to deliver food approaching its sell-by date directly to consumers in a bid to enhance convenience and accessibility while reducing food waste.