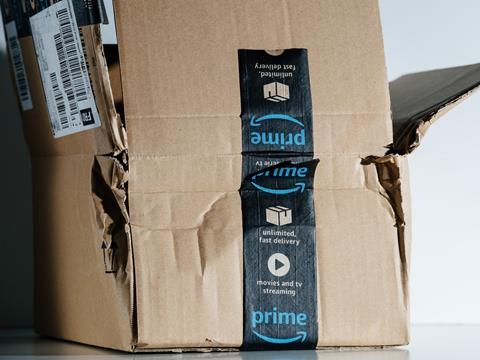 DS Smith has predicted that over €3.7 billion could be spent on returns this Christmas, with packages ordered online expected to face damage from G-forces at an average acceleration of 50Gs – a speed comparable to a rocket launch.
The company has been experimenting with 'accelerometers' to track the speed of a package throughout the delivery process and provide an explanation for any damage it sustains in transit. The results have suggested that parcels are subject to G-forces ten times as strong as the 5Gs experienced on a rollercoaster and over five times the 9Gs thought to cause an astronaut to lose consciousness.
With 49% of British shoppers claiming to have received damaged goods from an online purchase in the last year, and the average cost of these items totalling at £38.40 (€44.60), the value of broken products delivered annually could be as high as £3.2 billion, or around €3.7 billion. It has also been reported that consumers have lowered the value at which they would consider returning a product from £22 (€25.55) in 2021 to £18 (€20.91) in 2022, with the ongoing cost of living crisis expected to encourage an increase in returns.
Gavin Mounce, E-commerce Design Manager at DS Smith, comments: "While clearly part of everyday life, e-commerce is still a relatively new form of shopping and we have found through our research that the conditions that packages are exposed to are volatile. Packages need to be ready to travel at astonishing speeds, and that means businesses need to be ready to protect products en route.
"Our Innovation and Design teams are testing how fast packages are travelling and how they are impacted, and we then use that information to work on different designs. We use circular design principles to not only reduce damage but reduce the amount of material used so that packages protect their contents and are as sustainable as possible.
"We want new ideas, so we will be looking for partners to work with us on this."
According to DS Smith, 38% of shoppers expect free delivery and returns when a product is damaged. DPack previously discussed the difficulties companies face as a result, with £60 billion a year spent by UK retailers on returns out of their own pockets. This can be exacerbated when consumers are dishonest about the condition of the product, and some brands are increasing the price of their products to balance out the revenue loss.
Joe Cook, vice president of Delta Global, also pointed out that e-commerce packages are handled 20 times more frequently than products purchased directly from a shop floor – increasing the likelihood that a product will be damaged. He also cited a DHL survey that 50% of e-commerce customers would turn their back on a retailer if they received a damaged product from its website.