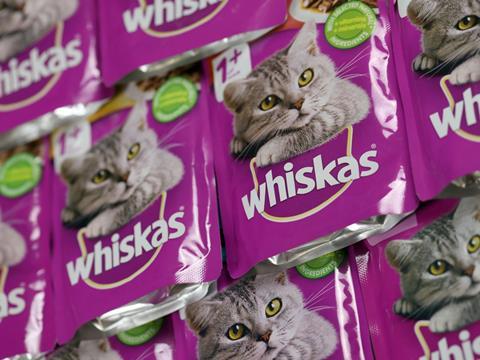 Mars, Incorporated. has partnered with Second Life to launch the SWAP Recycling app to incentivise consumers to return flexible and complex pet packaging in exchange for reward points and discounts on future purchases.
Mars' SWAP Recycling Programme has now entered its second year of operation in Thailand. According to the company, the programme allows consumers to swap their empty bags of dry or wet pet food of any brand for a discount on future purchases of Mars pet food brands, including Pedigree, Whiskas, Iams, Cesar or Sheba.
The company says it has seen a rapid increase in return rates in recent months with an "impressive level of engagement" from consumers in Thailand. The programme has reportedly facilitated the collection of more than 150,000 bags of used plastic packaging, which the company claims are then converted into useful products, such as paving blocks.
The second phase of the programme will include the partnership with Second Life, a social enterprise supporting companies in the development of recycling solutions for packaging that would otherwise be discarded as waste.
Mars Thailand and Second Life have collaborated on the SWAP Recycling app, which is available on the App Store and Google Play. The app allows consumers to ship separated and cleaned flexible or complex plastic waste to The Green Road Project for recycling in exchange for reward points and discounts on Mars Petcare products, as well as other brands.
Joel Cockcroft, global petcare packaging sustainability program lead at Mars, comments: "This app will enable thousands more Thai citizens to return their used flexible plastic packaging for recycling; packaging that would otherwise have ended up as waste due to a lack of local recycling infrastructure. We'll be closely monitoring the data and insights from the app to improve the program and engage even more participants."
Tristan Lecomte, director of Second Life, adds: "We're pleased that our collaboration with Mars Petcare has reached its second phase. Mars Petcare has been working side by side with us to sponsor the development of a digital application for smartphones which encourages consumers to send their flexible and complex plastic waste to recycling centers and earn rewards.
"We share a vision for a future in which no packaging becomes waste."
The pilot programme will continue in Thailand, with Mars noting that it has plans to roll it out to other countries in Asia.
Last year, Mars Petcare announced that its Sheba pet food pouches would contain recycled plastic from advanced recycling process, with the rollout expected to begin in 2022 in Europe.