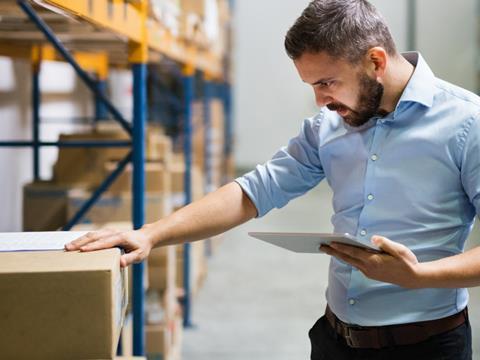 Avery Dennison Label and Packaging Materials EMENA has unveiled its FSC-certified, phenol-free AD XeroLinr DT direct thermal linerless solution, which hopes to cut down on waste as the logistics and e-commerce industries expand.
According to the company, the release liner and matrix of a standard label – 50% of its material make-up – will immediately become waste when the rest is applied to a product. AD XeroLinr DT intends to replace variable information labels and combat wasted materials, especially with the widespread increase in parcel shipments in recent years.
"AD XeroLinr DT offers up to 60% more labels per roll and fewer roll changes, providing customers with greater productivity," says Vincenzo Palumbo, product solutions manager at Avery Dennison. "Importantly, due to using less resources and less transportation, it has a substantially lower carbon footprint. In this way, we're reducing waste and advancing sustainability."
In a fully integrated approach, Avery Dennison's S2045LL hotmelt adhesive is also set to provide strong adhesion and high performance on a range of applications, including rough cardboard surfaces.
"Using the new Avery Dennison Carbon Trust Tool, we've been able to measure the savings in carbon and water that can be made with AD XeroLinr DT," says Alena Maran, director of marketing strategy and sustainability. "The results are clear: using AD XeroLinr DT significantly reduces environmental impact."
Late last year, UPM Raflatac and Logopak announced the release of a robust linerless solution for print and apply labelling – aspiring to cut down on costs and CO2 emissions while driving up running length and capacity.
Avery Dennison's AD Procerta lab-based label testing recently underwent an expansion to assess reliability and durability in the automotive, electronics, and premium drinks industries.