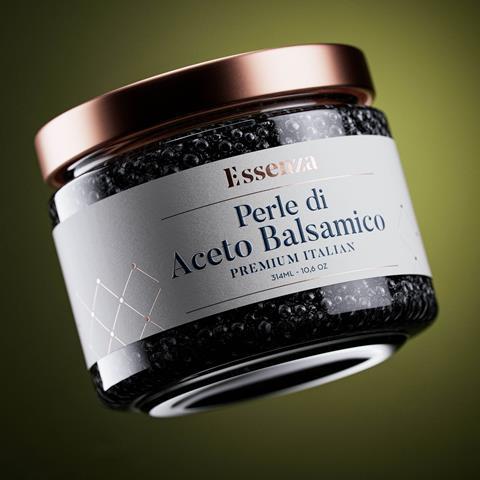 Avery Dennison has introduced four labelling papers reportedly made from recycled pulp and alternative fibres aimed at the premium packaging segment including wine and spirits, craft beverages, gourmet food, beauty and fragrances.
Available in the Europe, Middle East and North Africa (EMENA) region, the new range consists of three new papers the company claims are made from 100% recycled fibres and one from hemp fibres, as follows:
Fasson® rPaper Black FSC® 100% recycled (50% PCW and 50% PIW) is a black, core tinted, uncoated paper aiming to avoid white edges or revealing whiteness from the back of wine bottles and apparently eliminate bleeding problems in ice buckets.
Fasson® rMartelé Black FSC® 100% recycled (50% PCW and 50% PIW) is an uncoated matte paper with a "hammered" tactile embossed finish. It matches the non-recycled Martelé Black allowing integration into existing labelling solutions. Similar to the rPaper Black, this paper also allegedly eliminates the problem of black ink bleeding in ice buckets. It aims to avoid the issue of the label's white edge and backside due to being pulp coloured.
Fasson® rMartelé Blanc FSC® 100% recycled (50% PCW and 50% PIW) is also an uncoated matte paper with the same "hammered" tactile embossed finish as rMartelé Black. It matches the current non-recycled Martele Blanc allowing for integration for existing lines of wine and other high-end products and will be available later this year.
Fasson® Hemp 50% FSC® paper has a white uncoated matte surface which can be used for premium organic products. Avery Dennison says it's an alternative to traditional wood pulp-only based papers and utilises 50% hemp fibres sourced regionally from France and Germany, which can be harvested up to 7 times annually. The company adds that its high-grammage facestock can be used for labels that feature embossed or debossed details.
With a selection of recycled facestock, rPLUS (a technology designed to solve ice bucket challenges for white and sparkling wines) and rPET liner construction, along with the AD Circular liner recycling program and the use of the Carbon Trust Footprinting reporting tool, Avery Dennison states it empowers businesses to make informed decisions and accurately measure the impact of products.
Back in September 2022 we spoke to Avery Dennison's marketing manager for film solutions, Mariya Nedelcheva, about the relationship between labelling and packaging recyclability, and in April this year the company developed a direct thermal linerless solution hoping to reduce waste in the logistics and e-commerce industries.
If you liked this article, you might also enjoy:
The Lidl approach to packaging sustainability
How did Brazil achieve its 100% aluminium can recycling rate – and can it be replicated in the EU?
Experts have their say on the EU's Packaging and Packaging Waste Directive revisions
A deep dive into the most important packaging sustainability trends and solutions