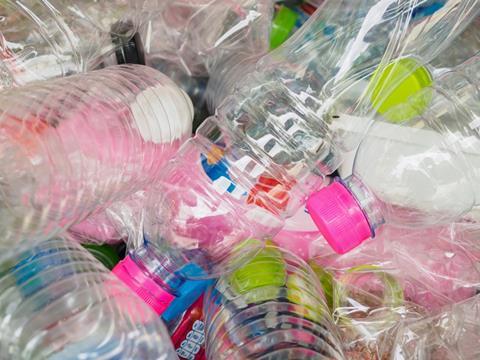 According to a new report from ING Bank, packaging waste will continue to increase globally in spite of growing sustainability efforts, with a lack of available recycled material and subsequently high costs currently dissuading companies from replacing their single-use solutions.
ING Bank's economics team undertook the research presented in its new report, 'The sustainable food packaging choices that don't come ready wrapped'. It underlines an increasing call for sustainable packaging in the food and beverage sector and the resultant trade-offs for firms, as well as the investments needed to pursue a sustainable future for packaging production.
Making meaningful changes can have a positive environmental impact, the report suggests; it raises the example that PET and returnable glass beer bottles offer a carbon footprint per litre that is around three times lower than an aluminium can and five times lower than a single-use glass bottle. However, analysis from ING claims that a European beverage manufacturer would see a 20% rise in costs to only use recycled PET for its bottles in 2022. As inflation continues and sustainably-minded plastic packaging resources are still low, these costs can deter companies from making the switch.
In Europe, packaging waste per capita is expected to rise by an average of 1.5% every year until 2025, with 30.2% of overall packaging waste by 2040 thought to be made of plastic. Furthermore, the research states that total packaging volume for consumer goods will undergo an average growth of 1.5% per year until 2025 and outstrip population growth, while packaging consumption will also rise in Africa, Asia, and Latin America.
Particular challenges to sustainability will be faced in the food and beverage industry, according to ING, with growing demand for convenience products, on-the-go consumption, and home delivery contributing to a rise in the use of packaging material. Packaging is apparently one of the most carbon-intensive elements in the value chain for beverage producers and a significant source of carbon emissions for food producers, and packaging from both sectors is said to constitute 40% of all plastic packaging in Europe.
Reportedly, the smaller numbers of inhabitants in the average household are leading to smaller pack sizes being purchased, in turn necessitating the production of more material per kilogram – especially in developed nations. The research claims that, while food and beverage companies are making efforts to reduce the size and weight of their packaging, these developments are feared to slow down overall growth and do not contribute to a decrease in consumption.
Even so, ING also asserts that there are increasing opportunities in the push towards more sustainable packaging on the global market. One major beverage company has estimated that shifting from virgin plastic bottles to alternatives made from 100% recycled PET would lower carbon emissions by approximately 30% per bottle. Increasing partnerships between industrial players to develop new technologies and invest in recycling infrastructure are also anticipated to speed up the transition.
"As the world grapples with the challenges of moving towards a sustainable future, consumer goods packaging waste is a significant blocker to progress," said ING senior sector economist Thijs Geijer. "Unless words are matched with deeds, packaging consumption, waste, and a lack of recycling capacity will remain a daunting challenge for the consumer goods industry's sustainability targets.
"Right now, we continue to be concerned by the elevated costs of sustainable packaging which is stopping consumer goods companies from using less polluting packaging. However, we remain cautiously optimistic about the untapped opportunities for stronger regulation and cross-industry initiatives to reduce the environmental impact of packaging.
"Reducing packaging waste and plastic pollution is achievable but, failing to act on the scale required, doesn't bring us closer to a circular economy."
Plastics Recyclers Europe cautioned that the low availability of sorted plastic waste was impacting the operations of European plastics recyclers this time last year – an issue that apparently created a roadblock in the EU's pursuit of optimised and sustainable recycling infrastructure.
More recently, a report from UNEP has presented its vision of an 80% reduction in global plastic pollution by 2040 and the adoption of a circular economy. Its report highlights the concrete practices, market shifts, and legislation necessary to achieving this goal.
If you liked this article, you might also enjoy:
McDonald's Director of Sustainability in Europe on the company's approach to packaging sustainability
McKinsey on whether or not on-pack sustainability claims affect consumer spending
Perspectives from industry-leading experts on the EU's Packaging and Packaging Waste Directive revisions
A deep dive into the most important packaging sustainability trends and solutions