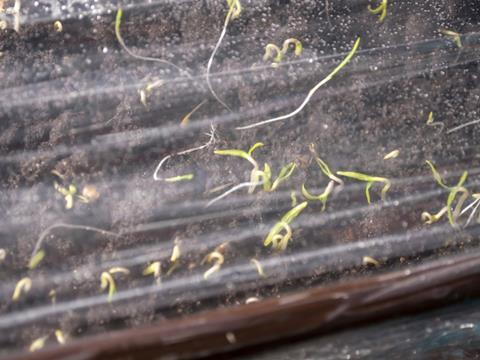 TIPA has announced its sole partnership with Ispak in a bid to bring compostable packaging to the Turkish market and enhance both companies' portfolios on an international scale, as well as combating plastic pollution.
Ispak's packaging range is said to meet Zero Waste and ISO 14001 standards, among others, with the company owning a "Save Food" Membership and reportedly exploring such waste management solutions as Solvent Recovery System. It is now set to offer both clear and metallised high-barrier, certified compostable laminates made from TIPA materials.
Meanwhile, TIPA's packaging claims to offer the same strength, machinability, and transparency as conventional plastics while leaving behind zero waste due to its compostability. Its solutions include films and laminates for packaging manufacturers and custom packaging applications for food and fashion brands.
"At TIPA, partnering with industry leaders and expanding the business geographically are two core business goals," says CEO and co-founder Daphna Nissenbaum. "Through the partnership with Ispak, we are able to tick both of these boxes. Working with an established company such as Ispak holds significant value and strength and opens doors to combine our skills and amplify the voices supporting compostable solutions."
Hakan Koçoğlu, general manager at Ispak, adds: "TIPA's reputation for innovative packaging precedes them not only in Europe but globally, and we are honoured to partner with such a renowned company. Collaborations such as this are needed to deliver both performance and environmental responsibility at scale and forge genuine solutions fit for a circular economy."
Another project saw TIPA adopt Aquapak's water-soluble polymer technology and work towards the development of high-barrier, PVDC-free compostable packaging films.
Its 312MET barrier film, said to be both compostable at home and through industrial processes, was announced late last year, with applications set to include packaging for nuts and crisps.
In March 2023, MarinaTex's compostable 'polybag' – made of seaweed and seafood waste and intended for use in the travel industry – was one of seventeen recipients of a total £3.2 million investment as part of UKRI's Smart Sustainable Plastic Packaging Challenge.
If you liked this article, you might also enjoy:
McDonald's Director of Sustainability in Europe on the company's approach to packaging sustainability
McKinsey on whether or not on-pack sustainability claims affect consumer spending
Perspectives from industry-leading experts on the EU's Packaging and Packaging Waste Directive revisions
A deep dive into the most important packaging sustainability trends and solutions