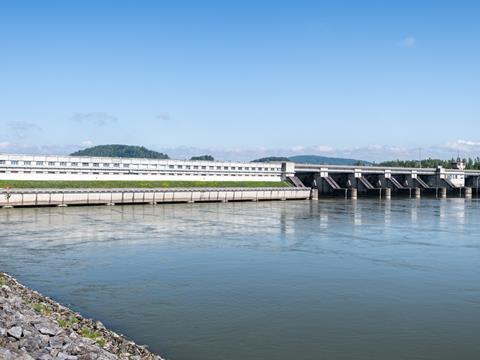 Borealis and VERBUND have signed a ten-year power purchase agreement to supply a yearly 220 GWh of hydropower – reportedly comparable to the amount of energy used to power 50,000 Austrian households – to Borealis operations in Schwechat, Austria, from January 2023.
The power will be supplied from two of VERBUND's Austrian hydropower plants in Aschach and Abwinden-Asten on the Danube River. The company is thought to generate around 97% of its electricity from renewable energy sources, largely hydro-based.
Borealis hopes that the agreement will contribute towards its goal of utilising 100% renewable electricity in its Polyolefins and Hydrocarbons businesses by 2030. It also aims to cut down on the generation of carbon, with the renewable electricity generated as part of the power purchase agreement expected to reduce Scope 2 emissions at the site by around 75,000 tons every year.
"The ambitious sustainability targets set forth in our Borealis Strategy 2030 are rapidly coming into reach, thanks in great part to our cross-sector partnership with VERBUND," says Thomas Gangl, CEO of Borealis. "Thanks to the around 2,200 GWh to be delivered by way of this PPA to our Schwechat operations over the next ten years, we are on track to achieve our 2030 goal of using 100% of electricity from renewable sources. These efforts are core components in our aim to re-invent essentials for sustainable living."
"We are delighted to have entered into this long-term strategic agreement with Borealis," says Michael Strugl, CEO of VERBUND. "At VERBUND, our aim is to use our renewables know-how and experience to accompany our partners on the decarbonisation journey.
"The only way to reach ambitious climate and energy targets is through innovation, close collaboration, and perseverance. Together with our partner Borealis, we are driving the energy transition in Austria and all of Europe."
Borealis recently signed another power purchase agreement with Eneco to supply its Belgian production operations with renewable electricity.
Huhtamaki signed two virtual agreements with BayWa r.e. at the beginning of this year. It was believed to be the largest solar agreement for the packaging industry in Europe.