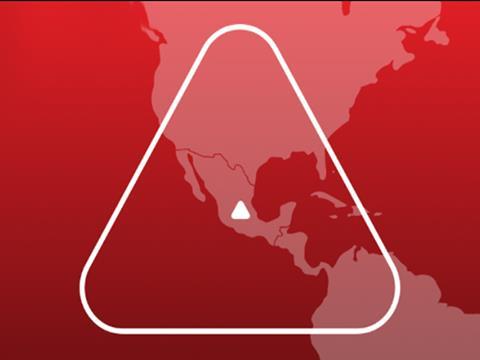 Avery Dennison Smartrac has announced a significant investment to expand its RFID tag production capacity in the Americas region with a new manufacturing site in Querétaro, Mexico.
The investment supports the AIPIA member's ambition of giving every item a unique digital identity and meeting the growing demand for passive UHF RFID tags as well as increasing how quickly it can fulfil orders.
The technology developed at the new facility will create more connected and transparent supply chains that improve efficiency across multiple industries in a sustainable environment. Avery Dennison expects to invest more than $100 million, generating more than 600 technology jobs and cementing its position as the world's largest RFID provider, it says.
The 25,000 sqm plant is expected to be operational by the end of the first quarter of 2024 and will be the company's largest RFID plant globally. The facility is being established to meet the accelerating global growth for RFID technology and to take advantage of new opportunities in food, pharma, and logistics as well as supporting its existing business in the apparel sector.
It will complement Avery Dennison's existing RFID plants in North and South America according to the company. It now has nine manufacturing plants globally, including another in Juarez, Mexico.
Avery Dennison is driving the adoption of RFID and digital identification technologies in multiple industries globally. It believes this strategic investment will satisfy RFID needs in American regional markets, provide local increased speed to market, and set the pace of RFID technology and innovation. The new plant will bolster the company's manufacturing footprint, increasing resilience and flexibility within its global supply chain.
"As markets evolve, we are seeing greater interest in RFID solutions in the Americas region," said Francisco Melo, global SVP and general manager of Avery Dennison Smartrac. "While RFID solutions are accelerating in the US and Europe, Latin America is gradually adopting this innovative tool. Now is the ideal time for the company to lead the growth of RFID solutions throughout the region, unlocking the potential for a more connected world."
The Querétaro plant will manufacture a breadth of RFID technology solutions to meet the varying customer needs in the region and beyond. The site will drive the development and adoption of digital identification solutions and enable it to respond to market changes and customer needs, it claims.
This investment has been supported by the Government of the State of Querétaro. Avery Dennison has partnered with them and the municipality of Querétaro to develop new jobs, local and foreign training, infrastructure, recruitment and supplier development.
This article was created in collaboration with AIPIA (the Active and Intelligent Packaging Industry Association). Packaging Europe and AIPIA are joining forces to bring news and commentary about the active and intelligent packaging landscape to a larger audience. To learn more about this partnership, click here.