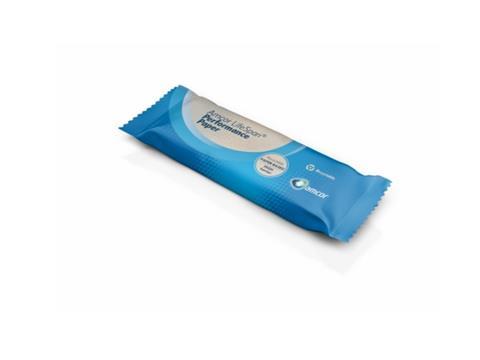 Amcor unveils LifeSpan Performance Paper, high-barrier, grease-resistant, and recyclable paper-based packaging for the snacks and confectionery market.
According to Amcor, LifeSpan Performance Paper has a paper fibre content exceeding 80%, while also being FSC-certified and PVDC-free. Tests conducted with the paper apparently demonstrate that over 80% of the content is recovered during the recycling process, meaning it is recyclable in most European countries
The LifeSpan Performance Paper will be the first new product launched as part of Amcor's global AmFiber platform. The company says that its new paper will help brands to respond to growing consumer demand for paper-based packaging, with research by Amcor reportedly finding that paper was preferred by consumers for confectionary brands and influenced buying preferences.
Noemi Bertolino, vice president of R&D at Amcor EMEA flexibles, comments: "LifeSpan Performance Paper is a unique paper-based solution that provides a high barrier, even in tropical conditions.
"Our customers have confirmed excellent performance on their packaging lines, and a high barrier after processing, overcoming two common challenges when switching to paper."
"Currently we're in development for further applications of LifeSpan Performance Paper - such as coffee, spices, dried soups and more."
Amcor adds that LifeSpan Performance Paper material has been "successfully" tested on FMCG brands. It is expected to appear in stores in Europe for snacks and confectionary in 2022, with rapid expansion expected into coffee and culinary applications.
Other sustainability-focused developments for the confectionary and food segments include Amcor's collaboration with Mars Food on an "industry first" recyclable microwavable PP pouch for rice, as well as the company's soft plastic food wrapper made with 30% recycled PP for the Nestle brand, KitKat. By 2025, Amcor aims for all of its packaging to be recyclable or reusable.