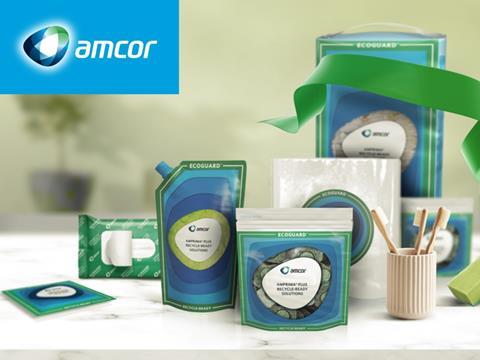 In this edition of The Spotlight, Amcor discusses how its recycle-ready portfolio of PE and PP solutions, AmPrima®, can meet both business and consumer demand for more sustainable packaging for Home and Personal Care applications.
Consumers are looking to Home and Personal Care brands to offer environmentally and ethically responsible choices. According to Mintel research, 58% of Italians think companies, rather than consumers, are most responsible for increasing the amount of packaging that is recycled.
To help your brand meet this demand for more recyclability, Amcor launched a recycle-ready solutions portfolio, AmPrima®, in March 2022. AmPrima® for Home and Personal Care applications meets all the performance expectations of non-recyclable laminates, in a recycle-ready format. It enables a smooth transition, while maintaining production efficiency and enhancing brand appeal.
AmPrima® can give your consumers what they want – and give your business what it needs. With sustainability packaging regulations being rolled out across Europe, your company needs to adapt your products' packaging and participate in reshaping the future of packaging. Making the switch to a Home and Personal Care packaging solution that is recycle-ready and can include post-consumer recycled (PCR) content will help you get ahead of upcoming changes to the legislation and pursue your sustainability goals.
We encourage brands to start looking for opportunities to use more sustainable packaging, design for recyclability and introduce recycled content as soon as they can. To get you started on this transition, you can take advantage of ASSET™, Amcor's in-house life-cycle assessment tool, certified by The Carbon Trust. ASSET™ will give you the data you need to understand the often invisible impact of your pack. You can compare, for example, the performance of our AmPrima® recycle-ready films, against a typically-used equivalent solution.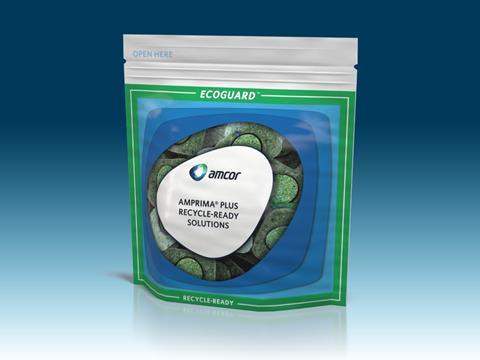 AmPrima® for Home and Personal Care applications is currently available in a range of full-PE and full-PP formats, targeting even the most demanding applications in terms of product protection, packaging convenience and runnability on packaging lines.
AmPrima® pouches for Home and Personal Care support refill products for rigid containers and offer up to 90% packaging weight reduction, as well as an up to 65% lower carbon footprint. And to improve circularity, AmPrima® for Home and Personal Care has the option to include post-consumer recycled (PCR) content. The AmPrima® recycle-ready range is also designed according to CEFLEX guidelines for circularity and certified by cyclos-HTP for recyclability in the real world.
AmPrima® for Home and Personal Care is a more sustainable choice today and helps you meet upcoming sustainability packaging regulations in most European countries. Our Amcor packaging experts are here to support you on your journey to a simpler packaging structure, making the changeover to AmPrima® as seamless as possible.
Get in touch with us today to talk about ways to partner on your sustainability journey, or find out more here.
This content was sponsored by Amcor.